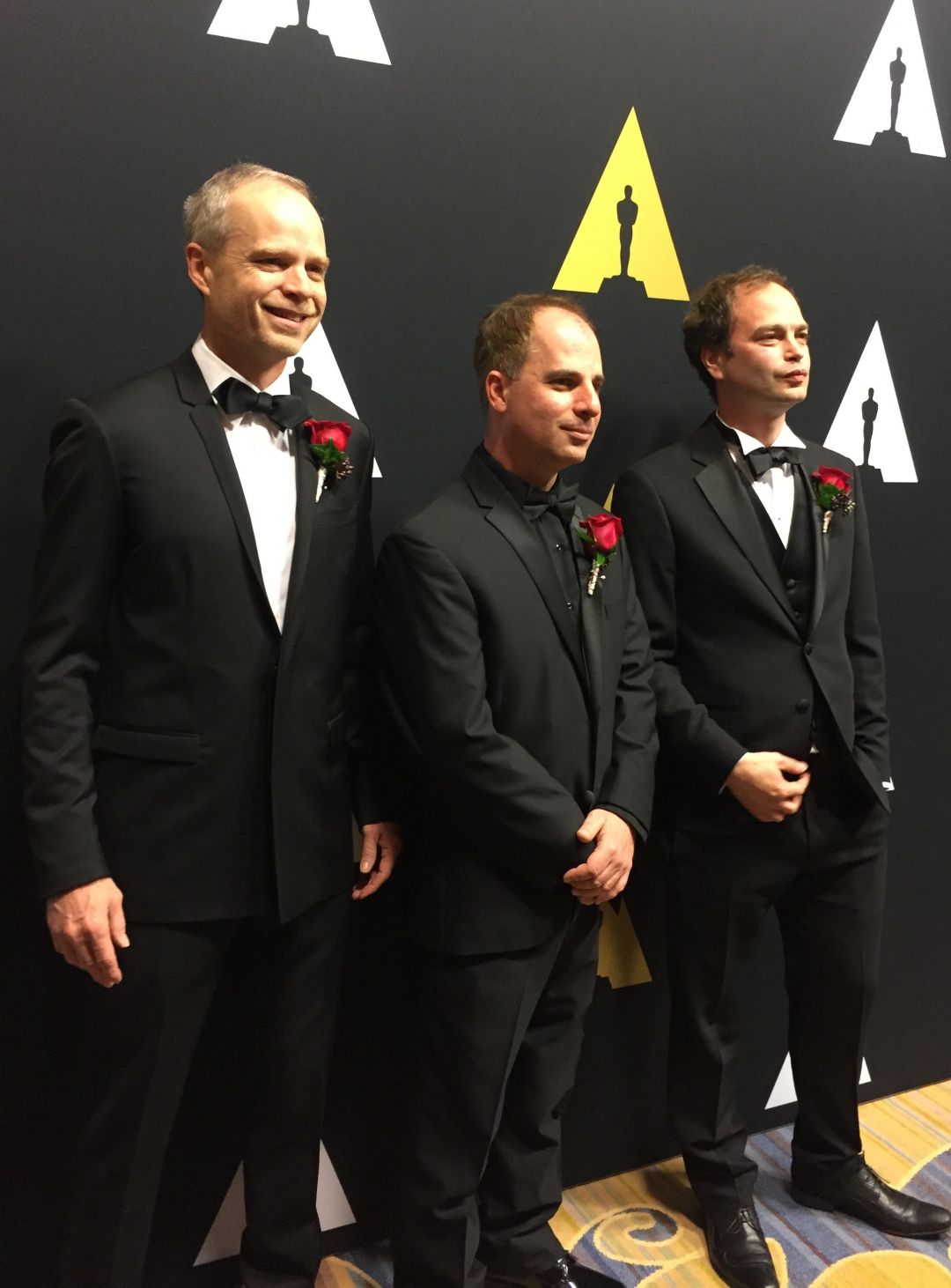 Eric Parker,
James O'Brien and Ben Cole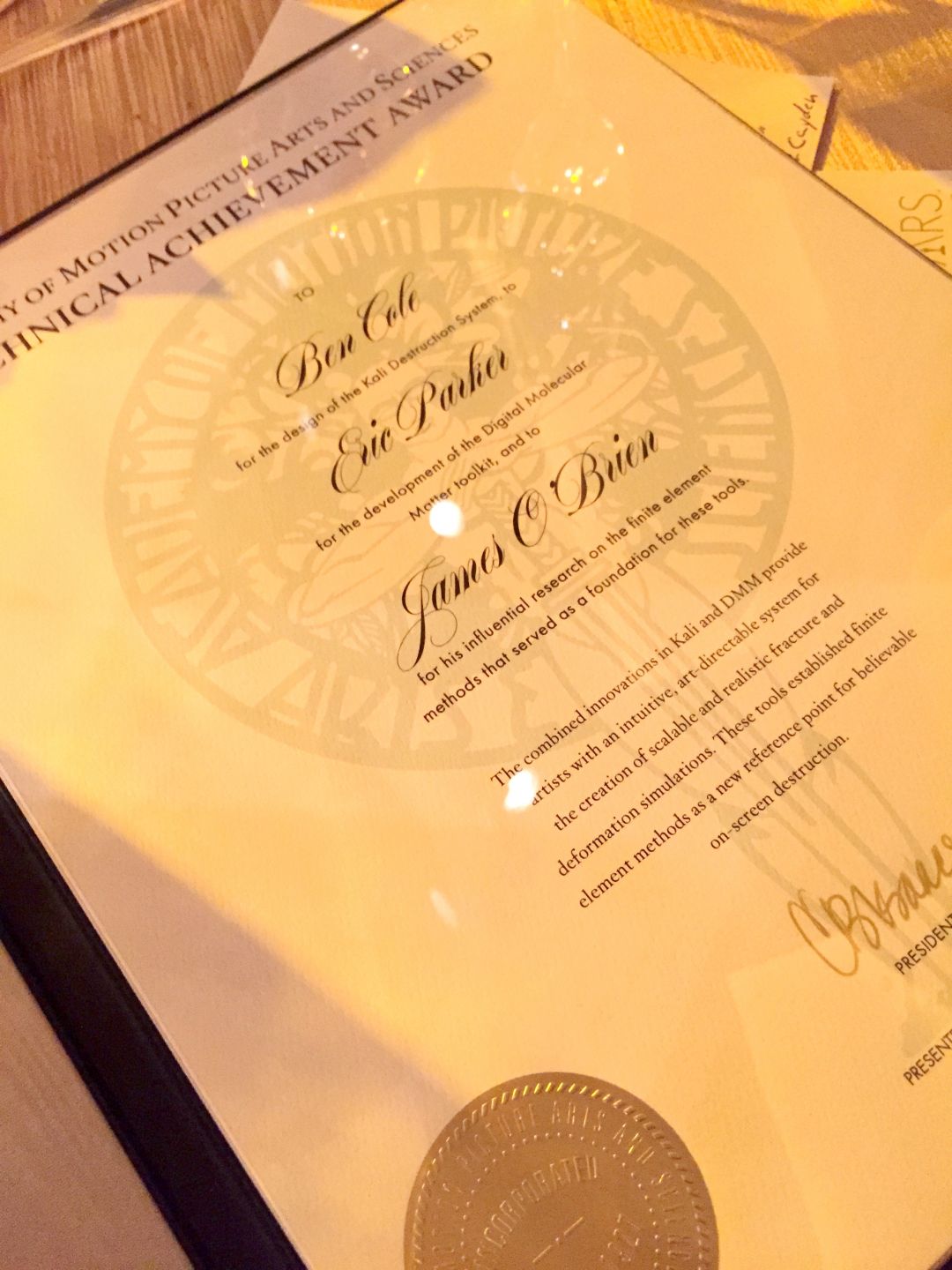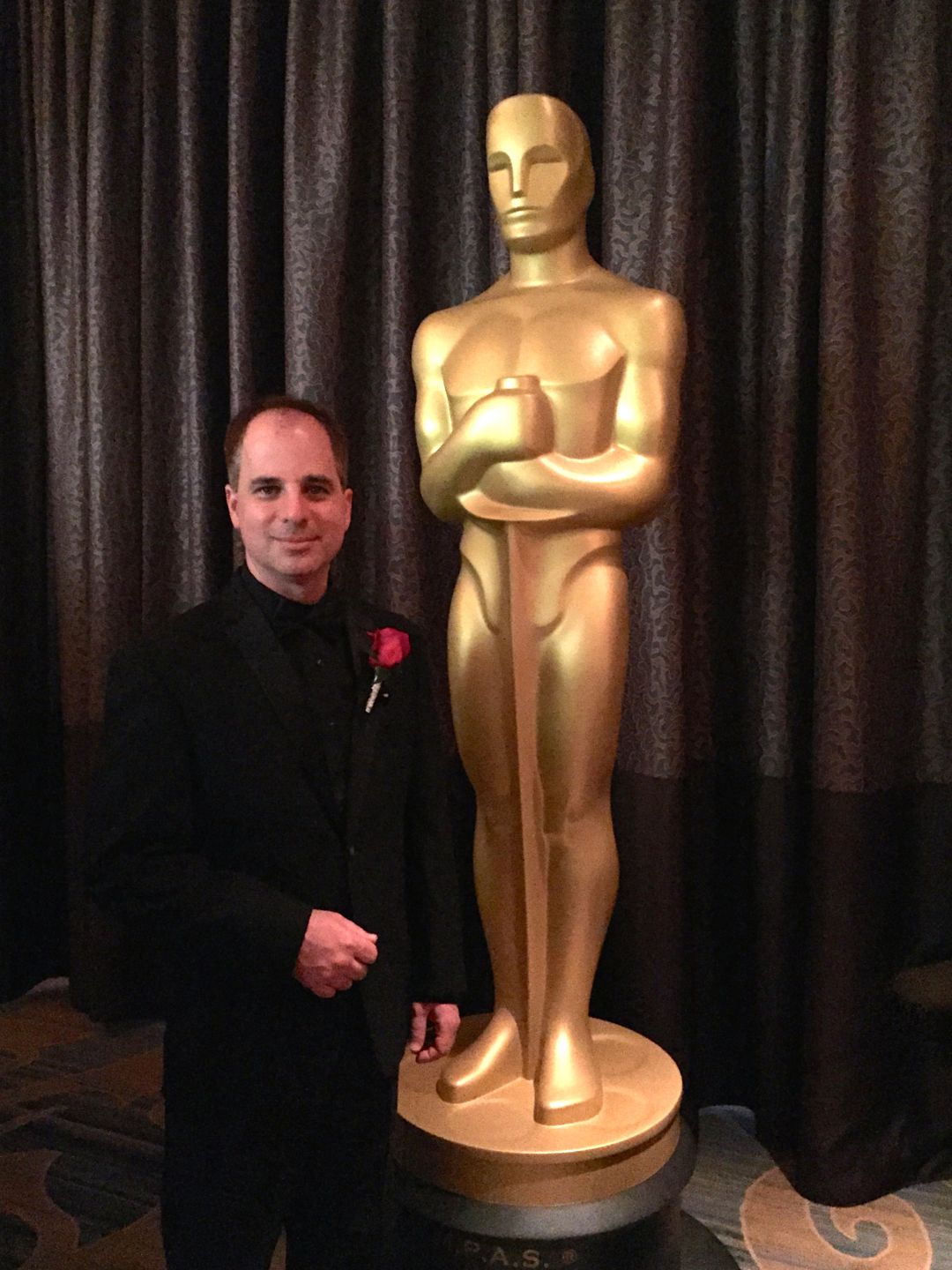 Demolition and a Movie
Alumnus James O'Brien receives Academy Award for Technical Achievement in realistic animated destruction
Feb. 12, 2015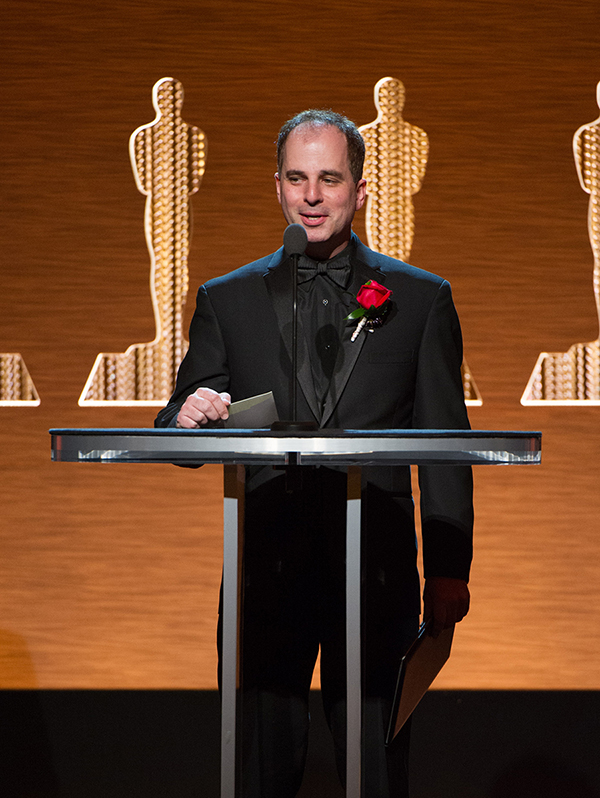 Some of Hollywood's biggest feats in visual effects from the past four years have been achieved in part through the research James O'Brien started at the Georgia Institute of Technology more than a decade ago.
O'Brien, PhD CS 00, was recognized by the Academy of Motion Picture Arts and Sciences on Feb. 7 with an Academy Award for Technical Achievement. The honor recognizes his influential research, which served as the foundation for tools to achieve realistic destruction effects in motion films.
A growing list of major Hollywood motion pictures (60 and counting) have used the techniques since 2011 including "X-Men: First Class," sequels to "Sherlock Holmes" and "Harry Potter," "Godzilla," "Man of Steel" and more.
O'Brien's Georgia Tech thesis work in 1999 involved finite element methods, an established numerical technique for approximating complex solutions in engineering. It is widely used in the real world in the analysis of determining what will happen to a structure when hit by another object or is blown up. He continued the work at UC Berkeley when he joined the faculty in 2000 and developed it further in 2004 with Pixelux, a company focused on advanced simulation technology.
O'Brien developed destruction effects using the finite element methods to help create the Digital Molecular Matter (DMM) library, which was first used in video games, notably the "Star Wars: The Force Unleashed" series. The Motion Picture Company, a leader in visual special effects, started working with Pixelux to develop the Kali Destruction System on top of DMM for use in Hollywood films.
The core algorithms for the finite element method destruction technique came from O'Brien's original work. O'Brien says his fellow Academy Award honoree Eric Parker, who contributed to the DMM toolkit, worked very hard to make things fast on the software. Ben Cole was the third honoree for the design of the Kali Destruction System.
"As a grad student it was amazing to get the first crack at a test object to use the algorithms," says O'Brien, who was advised by Jessica Hodgins, now a professor of computer science and robotics at Carnegie Mellon University.
O'Brien's grad school work also included a short animation collaboration with Wayne Wooten, PhD CS 98 and senior software engineer at Pixar Animation Studios, that was part of the 1999 SIGGRAPH Conference Electronic Theater, a top computer graphics research and industry showcase. O'Brien received a SIGGRAPH Impact Award for the work and has had subsequent research at the conference and another short film in the Electronic Theater.
The Academy of Motion Picture Arts and Sciences recognized 21 scientific and technical achievements, represented by 58 individual award recipients, at the annual Scientific and Technical Awards Presentation on Feb. 7 at the Beverly Wilshire in Beverly Hills. The 87th Academy Awards will take place Feb. 22 to honor the best performing artists, writers, directors and other craftsmen in motion pictures released last year.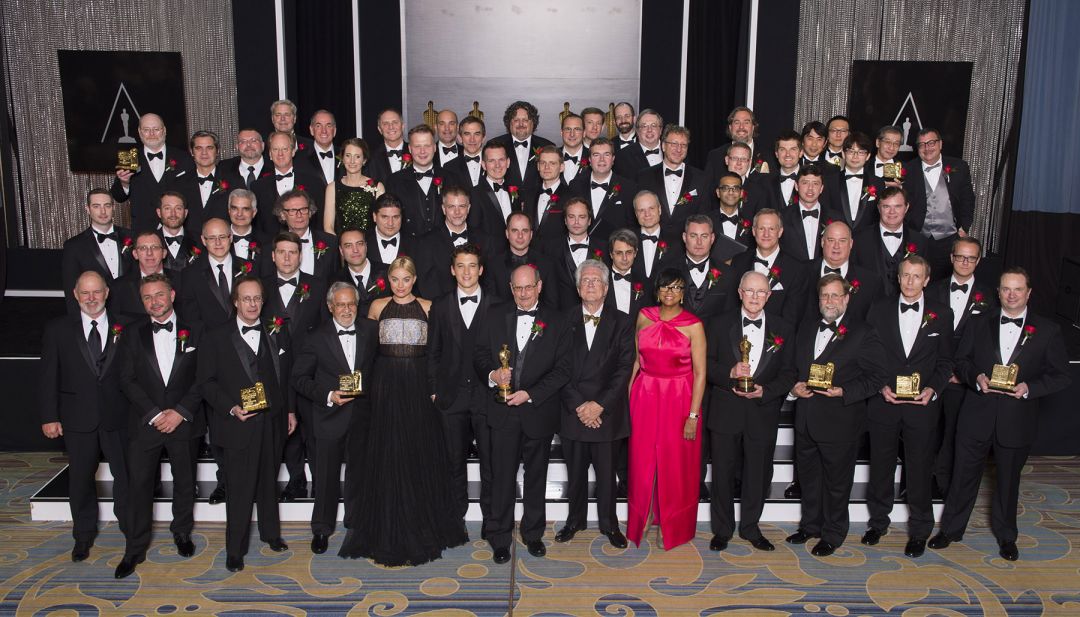 Academy of Motion Picture Arts and Sciences scientific and technical achievements award recipients
Writer: Joshua Preston
Photos: (Top) Michael Yada / ©A.M.P.A.S.
(Bottom) Todd Wawrychuk / ©A.M.P.A.S.
(Sidebar) Mona Kasra