GVU Center Brown Bag Seminar: Krystina Madej "Disney Animation: Story and Technology"
Speaker: Krystina Madej
Date: 2019-10-24 12:00:00
Location: TSRB (1st Floor Ballroom)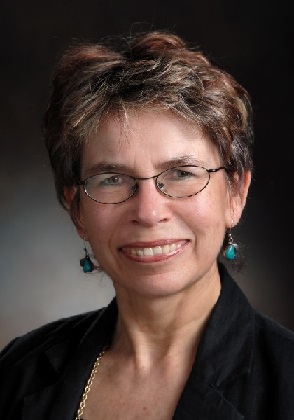 Disney Animation: Story and Technology
ABSTRACT
Walt Disney is described variously as an American entrepreneur, a film producer, a pioneer of the American animation industry, the founder of the theme park industry. Public perception of him is of a filmmaker with an uncanny ability to create entertaining family oriented animated films and experiences. More than that Walt Disney was a visionary who believed technology should be pushed to its limits to realize stories, provide experiences, and build worlds. That a technology did not exist or was not yet ready to solve a problem was not an obstacle - his answer was always - build it.
Disney Stories: Getting to Digital (Lee & Madej, 2012) discusses how Walt Disney and then the Walt Disney Company narratives evolved from traditional animation to computer games and online narrative experiences. In the upcoming second edition (January 2020) I look at technology as it has been used to enhance story from the first feature animation Snow White and the Seven Dwarfs to the first VR short Cycles. This talk first provides an overview of the technological innovation that has driven the many arms of the Disney empire, most recently the animatronics for the new Star Wars worlds at Walt Disney World and Disneyland. This is followed by a presentation of Disney advances in technology made in the genre of animated films from the 1940s to today as Disney moved from the traditional methods of integrating animation and live action in Song of the South and later Mary Poppins, to CGI assisted films beginning with Tron, through many iterations to Big Hero Six, and finally to VR and its use in shorts such as Styles.
SPEAKER BIO
Krystina Madej is Professor of Practice at Georgia Tech, Atlanta, where she has taught since 2011. Her research interests are play and games, interactivity and collaboration in social media, material culture of media, and narrative across media. In particular she looks at children's traditional and digital games, play and narratives in social media and Disney's approach to narrative and technology. Her research has resulted in a number of books including Physical Play and Children's Digital Games (2016), Interactivity, Collaboration, and Authoring in Social Media (2015), and Disney Stories: Getting to Digital (2012). She has been visiting professor and taught courses in Narrative at the Center for Digital Media in Vancouver, Canada, and in Children's Games, Disney Animation, and Design Thinking at the University of Lower Silesia in Wroclaw, Poland (both for the Erasmus program and the Masters in Big Data, Digital Media, and Trendwatching). Dr. Madej's first interest was in Fine Arts: she received her BFA from Concordia University in Montreal, Canada. She went on to a career as a design strategist and partnered with a colleague to start the first Industrial Design and Communications business in western Canada that used computer technologies for the design and production of products, graphics, and exhibits. She later returned to academia and completed her doctoral studies in Digital Narrative at the School of Interactive Art and Technology, SFU, Vancouver, Canada.