Students:
Shu Jiang, Matthew O'Brien
Robotics has been considered as one of the five key technology areas for defense against attacks with weapons of mass destruction (WMD). However, due to the mass impact nature of WMD, failures of counter-WMD (C-WMD) missions can have catastrophic consequences. To ensure robots' success in carrying out C-WMD missions, we have developed a novel verification framework in providing performance guarantees for behavior-based and probabilistic robot algorithms in complex real-world environments. We cannot assume the luxury of a do-over; we must get it right the first time.
Lab: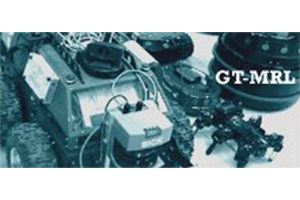 The role of the Mobile Robot Laboratory is to discover and develop fundamental scientific principles and practices that are applicable to intelligent mobile-robot systems. In addition, the laboratory facilitates technology transfer of its research results to yield solutions for a range of applications.