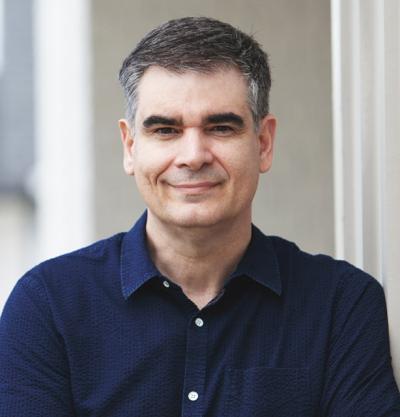 Speaker:

Augusto Opdenbosch

Date:

2022-09-01 12:30:00
GVU Center Brown Bag Seminar: Using the Virtual Proving Ground (VPG) to Expedite and Validate the Creation of Autonomous Solutions
Background: Trimble is committed to delivering autonomy solutions that bring value to our customers faster than ever before. But creating autonomy solutions is not an easy task. These new technologies need to control real equipment out in the real world safely and efficiently. One of the most difficult challenges is getting access to the real machines to test the latest build, validate algorithms or verify that multiple components integrate correctly. Another challenge is access to ground truth. When data is collected in the field, one has to also obtain the best possible data that represents the "truth". Any errors in your ground truth data will affect the accuracy of the estimated efficiency of the solution.
One of the technologies that has been identified as an enabler for creating complex solutions is simulation. For the past eight years, Trimble has promoted the Virtual Proving Ground as a way to optimize and share the benefits of high-fidelity simulations.
Problem Statement: Even though there is a general consensus that simulation can solve these problems, it can also raise other challenges. One of the most critical ones is that there is little time between the moment when stakeholders decide that a simulation system needs to be used in a project and the moment when developers and testers need to have access to the actual simulator.

Synopsis: In this presentation, we will share the way the virtual proving ground (VPG) is being used to expedite the development of several autonomy projects in Trimble. The presentation will show examples of several custom simulators created with a just- in- time approach to deliver virtual equipment with hardware in the loop to testers, developers and stakeholders. Finally, we will present an overview of the latest and future upgrades of the VPG tools that have enabled the Trimble autonomy simulation team to deliver and continue to produce high fidelity solutions in record time.
Bio:
Augusto received a Bachelor's Degree in Mechanical Engineering, a Master's Degree in Civil and Environmental Engineering and a Ph.D. in Computer Graphics from the Georgia Institute of Technology. He has over 30 years of experience in research, development and implementation of complex dynamic virtual environments.
He pioneered the use of Virtual Reality in construction simulation applications while working as a research engineer and post-doctoral fellow from 1994 to 1997 at Georgia Tech. He served as senior research engineer at Spectra Precision Software from 1997 to 2000, where he developed Terravista, Terramodel Visualizer and the Virtual Environment Manager SDK. In 2000, he co-founded XYZ Solutions, Inc. where he led the development team that created XYZ World, a real-time publish-subscribe 3D monitoring suite. After XYZ Solutions was acquired by Trimble in 2006, he started working as a senior research engineer focusing on simulation and visualization projects for several Trimble divisions. In 2011, he pioneered the use of Graphics Processing Units (GPUs) to accelerate image processing and point cloud colorization and was invited to demonstrate the potential of GPU computing to the Trimble Board of Directors. In 2013, Augusto introduced the Virtual Proving Ground (VPG), a comprehensive simulation framework that can be used to propose and test the validity of ideas and also to develop and promote products. Over the last decade, VPG has been used in Building Construction, Geospatial, Mining, Forensics, Civil Engineering Construction, CTCT, ICT, and Ag projects. In 2019, Augusto joined Trimble Autonomous Solutions (TAS) and became the product owner of VPG. He currently leads the simulation team in TAS which is responsible for the development of simulation tools for autonomy projects.
He holds a Caterpillar patent, eight Trimble patents, and received a Trimble Innovation Award for his work on Corkscrew (a parametric mine design software). During the 2017 Trimble Global Hackathon, Augusto led the "iCSI" team and received the grand prize award. He also led the "Field of Dreams" team during the 2021 Trimble Global Hackathon which won the Digital Transformation category award.