Featured Projects
Technology is changing the scope and quality of healthcare through applications such as telemedicine and home health technology by offering a cost-effective and accessible means to manage chronic disease. People are increasingly taking a proactive role in monitoring and maintaining their health, e.g., monitoring blood pressure to prevent stroke, or measuring blood sugar levels to regulate diabetes. One of the most pressing health issues we face today is a stroke.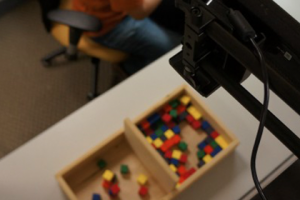 Fifty percent of all trips are 3 miles or less, yet only 1.8% of those trips are biked. Meanwhile, 35.7% of US adults are obese and the transportation sector accounts for 32% of US greenhouse gases. One of the main reasons citizens do not use the healthier mode of cycling is due to a lack of safe infrastructure' dedicated bicycle routes, roads with bicycle lanes, and other designated bicycle facilities. The City of Atlanta has a desire to put proper cycling infrastructure in place but needs better information from citizens about where they currently and would like to cycle.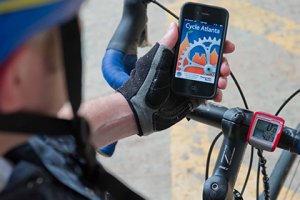 As robots become more commonplace, they will need to address a wide variety of problems. Since a robot cannot be programmed to complete every task, it is necessary for robots to learn new tasks by interacting with a human teacher. Current methods require that the robot receive many demonstrations of a task, or they are limited to completing tasks which are nearly identical to previous demonstrations. We are developing a cognitive system based on case-based analogical learning that may enable a robot to collaborate with a human teacher to transfer task knowledge to a range of target problems.
GVU News
Eric Corbett, a Ph.D. student in Digital Media in the School of Literature, Media, and Communication, has received a $25,000 grant from Microsoft to help complete his dissertation on the role of trust and technology in local government.
GVU Resource Labs
App Lab
Built for Success
A mobile computing "hackerspace."
Visit the App Lab website
Location: TSRB 333
GVU Prototyping Lab
From Concept to Creation
A rapid prototyping "makerspace."
Visit the Prototyping Lab website
Location: TSRB Basement
Usability Lab
Testing Methods and Technology
An adaptable project testing space.
Location: TSRB 216