GVU Center & Digital Media Research Showcase
The GVU Center invites you to experience Georgia Tech research in people-centered technology that enhances our communities and impacts how we live day-to-day. More than 100 interactive projects will let you touch, control and imagine what technology will enable in the future.
Our relationship with personal technology and how we use it is evolving. Research through our interdisciplinary teams shows the opportunities that exist for technology to address long-standing societal challenges and how we can make new connections to advance our lives and those of others.
The showcase is a free part of the IPaT Industry Innovation Day, which attendees can register for separately here.
The GVU Center & Digital Media Research Showcase for Spring 2017 will offer:

Hands-on and interactive demonstrations to experience technology in a wide variety of formats.
Research from more than 30 labs with specialties that cover broad areas such as mobile and wearable technology, digital media, transportation, online communities, artificial intelligence, game development, graphics, user interfaces and much more.
Networking with industry representatives and access to researchers and their latest work.
A range of innovative ideas, interfaces and devices that can only be experienced here.

What will shape your technology experience in the future? Come find out April 13, 2-5 p.m., in the Technology Square Research Building on the Georgia Tech campus.

Our Relationship with Technology is Evolving - See Where the Ideas Begin
RSVP requested by Friday, Apr 7 @ 3pm. Registration also available on-site.
Subscribe to Special Events Mailing List
Showcase Highlights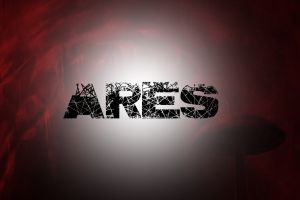 In a race against the clock, players embark on a dangerous adventure on Mars. Within moments, the journey goes haywire. Lost and alone, the player finds themselves stranded. In this VR interactive narrative, players fight to survive the dangerous landscape. Utilizing Oculus Rift, Unity, and unique interaction paradigms, Ares explores a wide range of new techniques in VR storytelling. This distinctive, immersive experience will test user's survival skills and offer an exciting challenge.
Lab: Experimental Television Lab
Faculty: Janet Murray
Students: Joshua A. Fisher, Karan Pratap Singh, Wes Wang, Amit Garg, Pranav Nair
"Our Driverless Futures: Speculating Moral Dilemmas of Self-Driving Cars" uses an interactive narrative that examines the ethical implications of self-driving cars. These vehicles are often positioned as safer and more efficient transportation alternatives, but how should they react in an inevitable fatal accident, and whose lives should they prioritize to save? The project advances a critical reflection on "algorithmic morality" and its consequences. Participants will be able to play the part of a car buyer programming a car to decide whose lives to save in the event of an accident.
Lab: Design and Social Interaction Studio
Faculty: Nassim Jafarinaimi
Students: Lorina Navarro
Photo Credit: Automobile Italia under CC BY 2.0