Featured Projects
Smart communities have many different network providers, often sharing underground conduits or telephone poles. Their proximity cannot be closer in many cases. Unfortunately, in order for one network to send traffic to the other, providers often much connect through a third party or must send their nearby city to exchange traffic. Further, a network may fail, and there is no alternative for the end user other than to wait for their provider to fix the failure.
HIV in India is a widely prevalent and complex disease. Treatment is an issue for the economically disadvantaged for financial and social reasons. When designing technology in this context it is important to remember not just the technical requirements but also the effects of stigma and other such contextual factors. NGOs play a key role in the dissemination of awareness and treatment. Thus the outreach workers at the NGO are an important aspect of connecting with the PLHIV. This project is the result of ethnographic research work done over summer '16 and spring '17.
Through this interaction we aim to see if doing physical movements in a virtual space, coupled with a peaceful environment, can help users destress. The interactor enters a mystical fairy land when suddenly he/she sees a flash of light hurling towards the ground. The flash of light injures one of the 5 fairies in the scene. The injured fairy falls down, upon being hit by the light, and can no longer fly. The other fairies in the scene ask for the interactor's strength to help them heal the injured fairy.
Upcoming Events
This talk will present two sensing techniques that enable touch without the need of a touchscreen.
GVU Resource Labs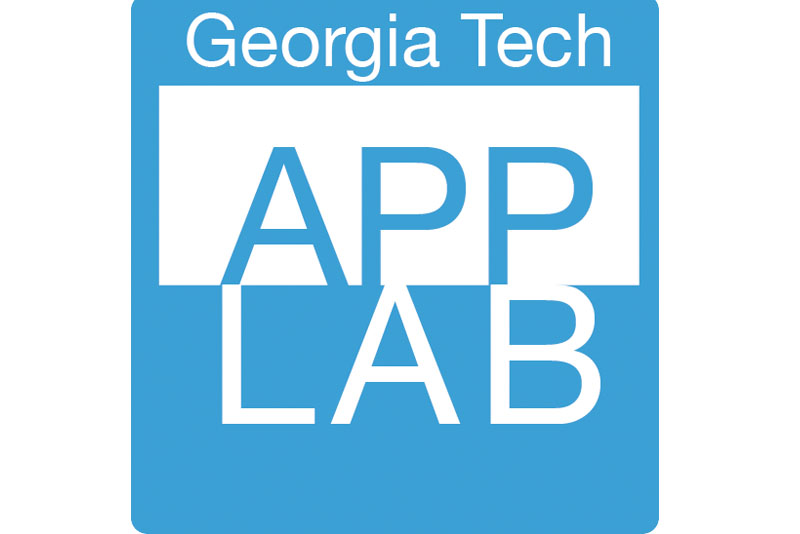 App Lab
Built for Success
A mobile computing "hackerspace."
Visit the App Lab website
Location: TSRB 333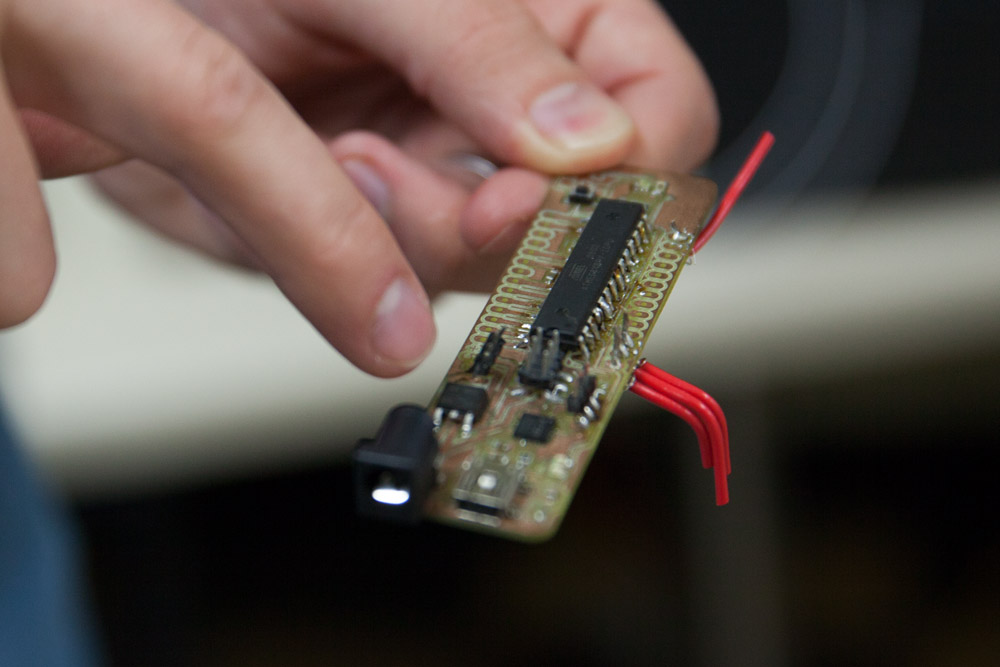 GVU Prototyping Lab
From Concept to Creation
A rapid prototyping "makerspace."
Visit the Prototyping Lab website
Location: TSRB Basement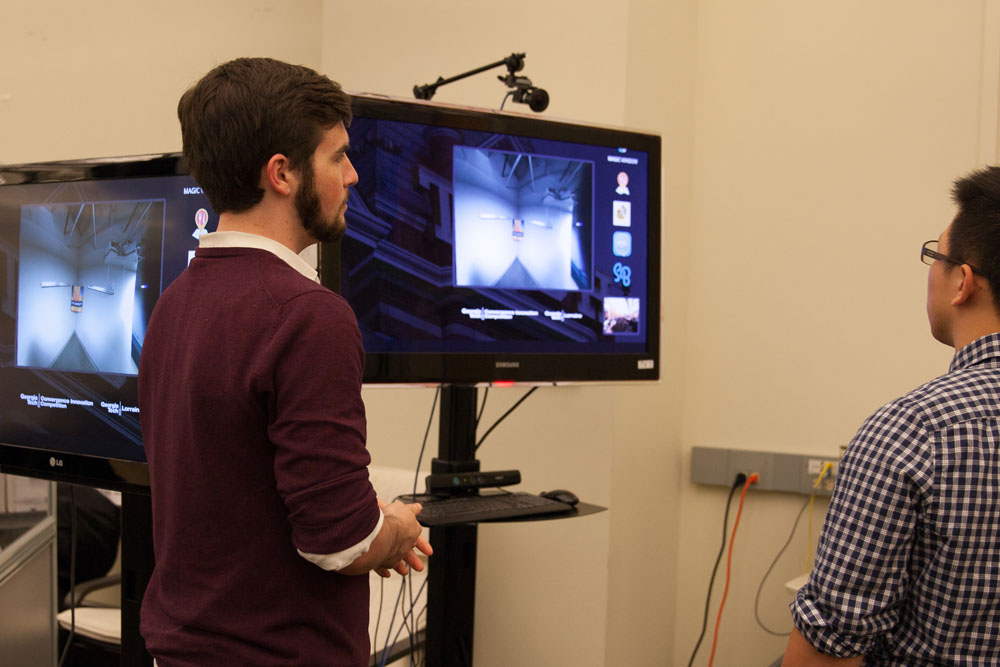 Usability Lab
Testing Methods and Technology
An adaptable project testing space.
Location: TSRB 216