Enable Your Research Vision
The GVU Center supports graduate and undergraduate research by helping students develop their ideas and shape them into real-world applications. GVU provides a hackerspace, dedicated prototyping and design lab, and a secure, private space for usability studies. GVU Resource Labs are available for use by any faculty, staff, or student at Georgia Tech. Please contact gvu@cc.gatech.edu for more information.
App Lab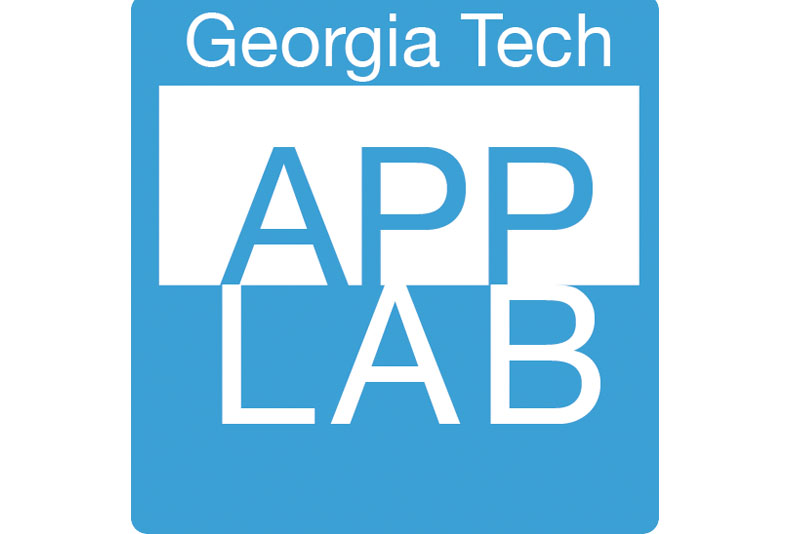 Built for Success
The App Lab is a "hackerspace" devoted to the creation of mobile applications and technologies across a range of platforms. It is equipped with the software and hardware necessary for mobile app development. The App Lab is available for club meetings and classes and hosts tutorials run by both IPaT and other partners.
Location: TSRB 333
Craft Lab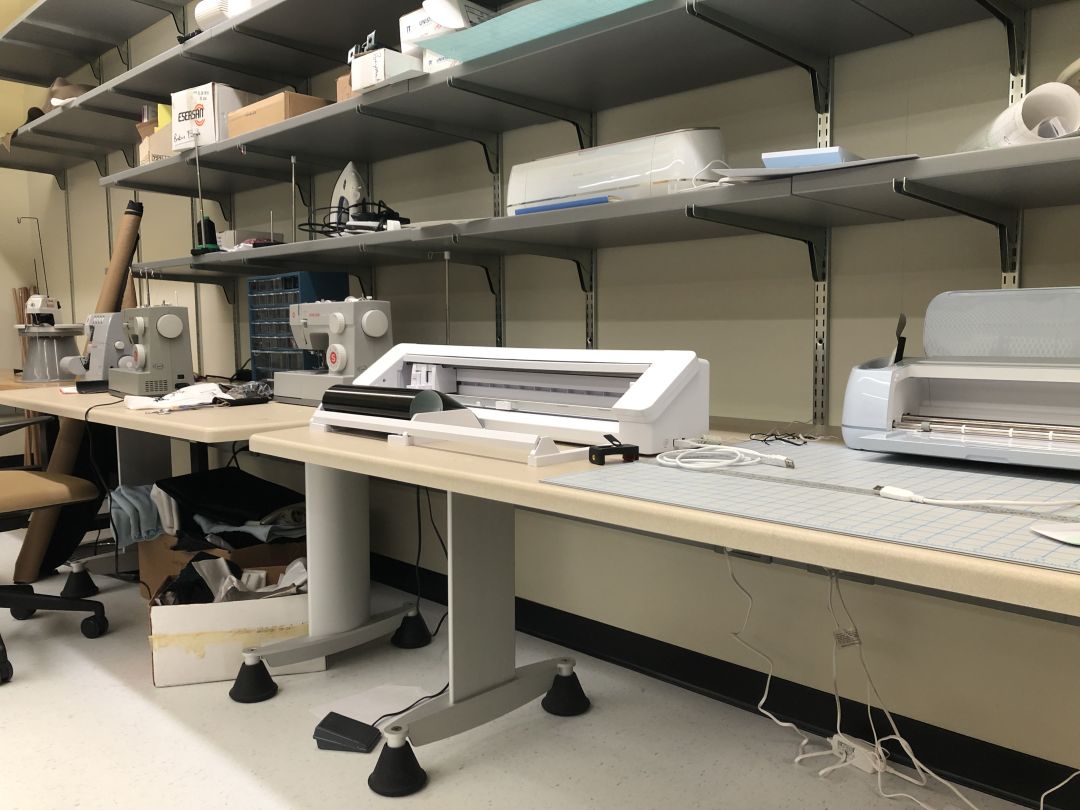 Making for All
The Craft Lab is a unique makerspace sponsored by GVU and IPaT designed to promote craft and algorithmic making. The equipment in the lab is particularly well-suited for wearable/flexible electronics systems, but is available to anyone interested in making with soft objects. The lab includes equipment like sewing machines, CNC knitting and embroidery machines, soldering irons, and 3D printers. Lab users must complete a lab training session before being allowed to access the lab. More information can be found at the Craft Lab Website.
Location: TSRB 225B
Prototyping Lab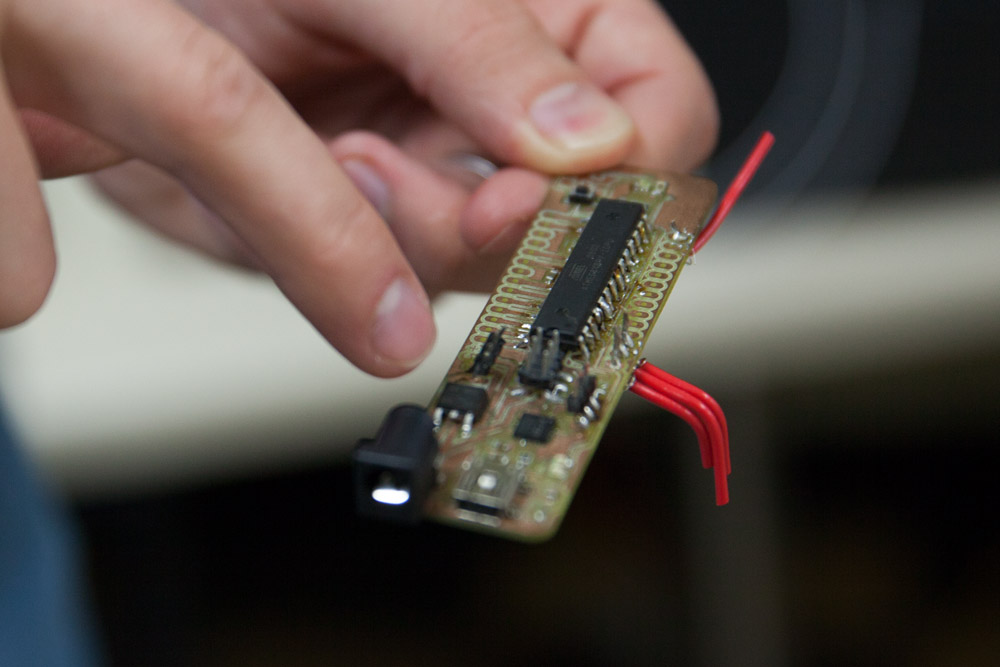 From Concept to Creation
The Prototyping Lab provides a "makerspace" facility for creating physical prototypes, including circuit boards, casings, and a variety of other physical and electronic objects. The lab provides a wide range of equipment, including 3D printers, a laser cutter, CNC mill, surface-mount printed circuit board production, and silk screening, as well as a variety of machining, woodworking, and electrical tools. Lab users must complete a lab training session before being allowed to access the lab. Note that the GVU Prototyping Lab operates as a recharge facility, meaning that sponsored work must provide a project number to help fund lab materials, staff, and maintenance. More information can be found at the Prototyping Lab Website.
Location: TSRB Basement
Usability Lab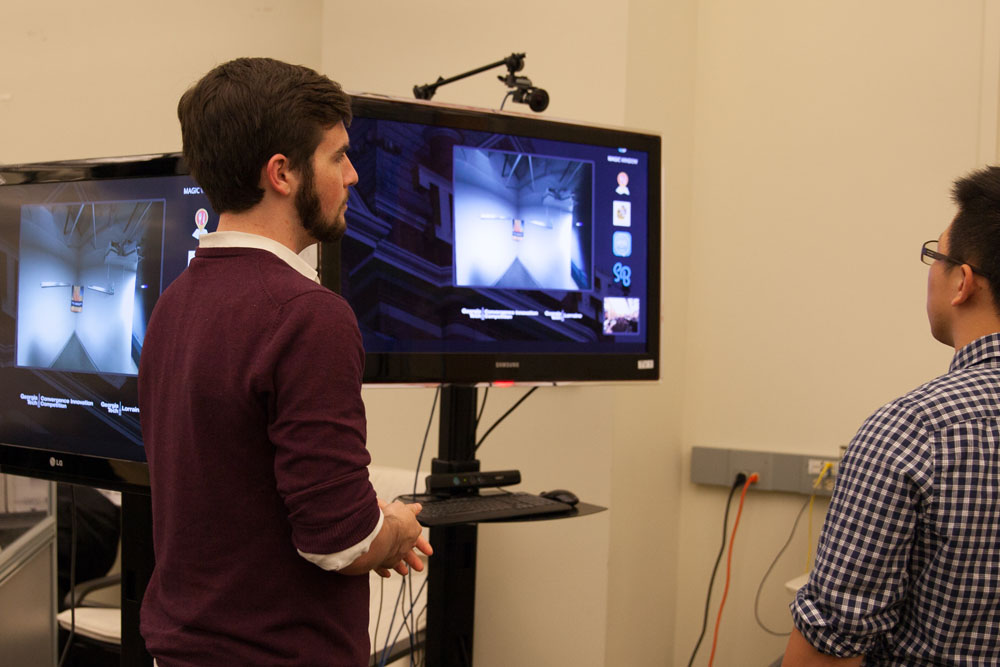 Testing Methods and Technology
The Usability Lab provides facilities for user studies, observation, experimentation, and video recording. A partitioned lab with a one-way mirror, high-fidelity audio equipment, cinema-quality video equipment and other recording devices has been set up for both 'office-style' and 'lounge-style' studies. More information about equipment and reserving the space can be found at the Usability Lab Website.
Location: TSRB 216A