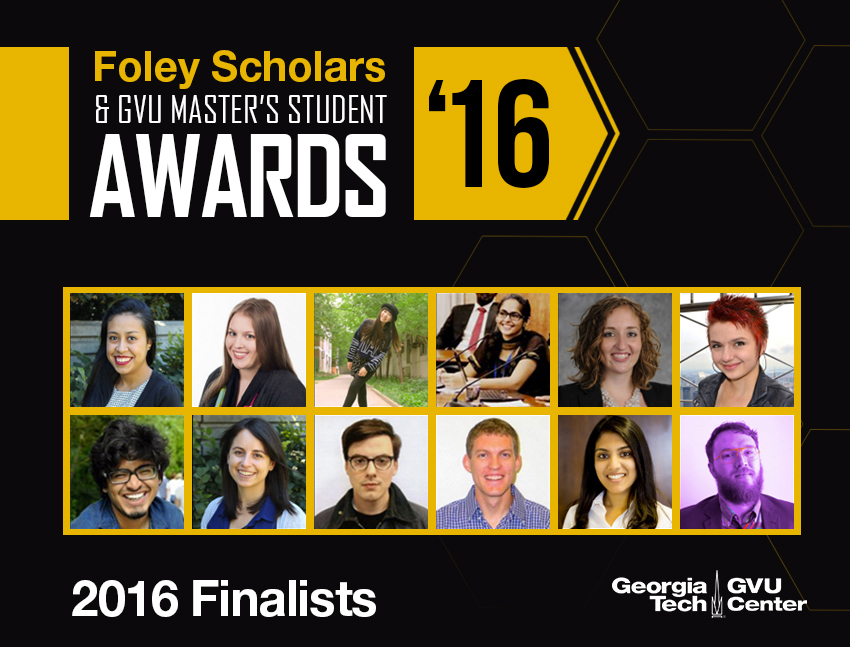 James D. Foley Scholars &
GVU Distinguished Master's Students
Special Coverage: Learn more about the 2016 Award Finalists and Recipients
About the James D. Foley GVU Center Endowment
Foley Scholars 2016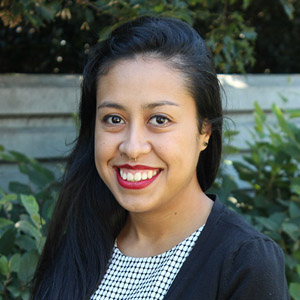 Mariam Asad is a Ph.D. student in Digital Media and is advised by Chris Le Dantec. Her work poses the question: "What would digital tools look like if they were designed for the values and goals of social justice communities?" Digitally supported advocacy, in its current form, might use a tool like Facebook to identify online spaces relevant to community residents (e.g. a neighborhood Facebook group), then promote a particular issue, like inviting them to an event (e.g. a canvassing training session) or asking them to 'like' a page (e.g. of an advocacy group). These mechanisms ask advocates to adjust their existing practices such that they can only be done while simultaneously supporting the goals of the corporation. The digital advocacy toolkit will include multiple levels of interactions to accommodate different kinds of social relationships, rather than basing online interactions on a single social relationship (i.e. a friendship). In addition to impacting local communities, Asad's project is also directly informed by them: she have conducted four years of ethnographic work with local Atlanta communities who do work on systemic social issues. This work spans multiple issues: Occupy Our Homes Atlanta is a housing justice group concerned with more equitable and sustainable housing and lending practices; Rise Up Georgia is a racial and economic justice group committed to empowering communities to be more politically engaged; and Sopo Bikes is a bike cooperative that encourages cyclists to learn to fix their own bikes.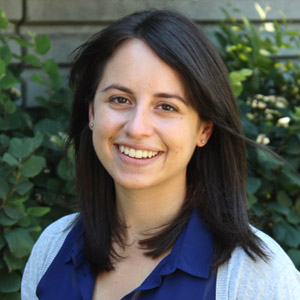 Maia Jacobs is a Ph.D. student in Human-Centered Computing and is advised by Beth Mynatt. Maia Jacobs explores how cancer affects many aspects of patients' daily lives and she is developing computational tools to help better manage the chronic illness. Cancer patients must manage a vast number of responsibilities placed on them after a cancer diagnosis, such as finding information about their diagnosis and treatment options, making treatment decisions, managing the additional financial burden, and coping with physical and emotional impacts of the disease. Without proper management, health outcomes and survival rates for cancer patients is impacted negatively. Jacobs is developing and assessing MyPath, a mobile application that offers personal assistance to breast cancer patients, recognizing that each journey is unique and constantly changing. The application provides patients with resources that are tailored to their specific needs. The application continuously adapts, updating the resource recommendations as patients' progress through treatment and their needs and goals change. This work is motivated by the fact that an overwhelming number of resources exist for cancer patients, yet finding trusted tools to support one's specific needs can be a difficult task that further compounds the responsibilities placed on individuals.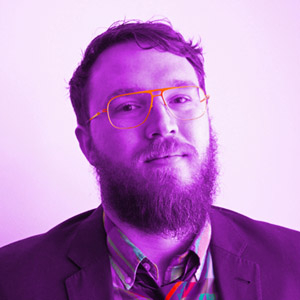 Clint Zeagler is a Ph.D. student in Human-Centered Computing and is advised by Melody Jackson. He is a designer and researcher of wearable technology and interested in how to create wearable technology that is both usable and useful. Making wearable technology usable involves empirical usability studies to show how a person might interact with technology on the body. Zeagler's previous work in textile based on-body interfaces is an example of the types of usability studies he has overseen. "Is it Gropable" was one such study about how well a person could interact with capacitive sensitive raised embroidered interfaces without visual attention. Other usability and technical material studies followed developing new textile interactions and testing the limitations of manufacturing materials and process. Building on the "Is it Gropable" study, Zeagler is currently developing a user study to test the combination of haptic stimulation with capacitive sensitive embroidery in the hopes of creating interfaces that use the body's proprioception more effectively, thus enabling easier use of wearable technology without visual attention.
Creating new computing-powered innovations and guiding users through a rapidly shifting technology culture is a large part of the collaborative work in the GVU Center at Georgia Tech.
The GVU Center seeks top graduate students to help shape cutting edge research that is focused on how people can use computing technology in understanding and improving their daily lives.
The Foley Scholars program is the center's highest award for student excellence in research contributions to computing.
The GVU Center Foley Scholars Finalists for 2016 were chosen from a talented and diverse group of applicants representing research programs from across Georgia Tech. Finalists were selected for their research vision and the potential impact of their work. The Foley Scholarship includes a $5,000 award and gives students more visibility for their research and potential new collaborative opportunities. Now in its ninth year, the scholarship is supported by donor gifts to the James D. Foley GVU Center Endowment. The endowment was started in honor of James D. Foley, a professor of Interactive Computing, pioneer in the field of Human-Computer Interaction, and a continuing influence in the lives and research of students and faculty in the GVU Center.
The endowment also supports the GVU Distinguished Master's Student Award, in its second year, and recognizes excellence in research by master's students. These graduate students play critical roles in many of the labs and projects affiliated with GVU and are an essential part of the research community. The GVU Dinstinguished Master's Student Award is given to an MS student actively involved in a GVU-related research project. Each year, one student will be selected as the recipient; the award carries a $1,000 prize. Applicants must be entering the 2nd year (or later) of their Masters degree program as of each fall term, be in good standing with Georgia Tech, and be actively doing research with the GVU Center (e.g. working with GVU-affiliated faculty in GVU-related research areas). Applicants must be currently enrolled or on an internship at the time of application, and with an expectation to be enrolled at least throughout the following academic year. Citizens, permanent residents, and international students are eligible to apply.
Foley Scholar Finalists 2016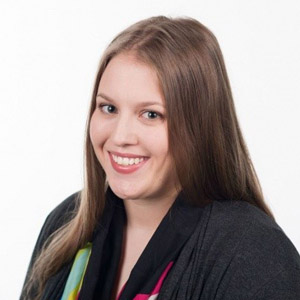 Stevie Chancellor is a Ph.D. student in Human-Centered Computing and is advised by Munmun De Choudhury. Chancellor studies mental wellness communities on social media platforms, where contentious interactions characterize some of the online discourse. Users in these communities are often seeking support and help; however, others promote dangerous lifestyle choices to cope with mental wellness challenges, like deliberate self-­injury or disordered eating behaviors. As a doctoral student, Chancellor's research goal is to better understand these signals of mental wellness and develop automated computational approaches to understanding behavioral cues of risky communities from social media data. Her current project explores a small segment of this goal: to build a system to detect these behavioral cues on Tumblr data. Since starting at Georgia Tech, her research has focused on assessing the health and well­being of pro­eating disorder (pro­ED) communities, a group that believes that eating disorders are an acceptable alternative lifestyle rather than a dangerous mental illness. Her projects and papers have examined community wellness after content moderation, trajectories of recovery after pro­ED participation, and measuring mental illness severity.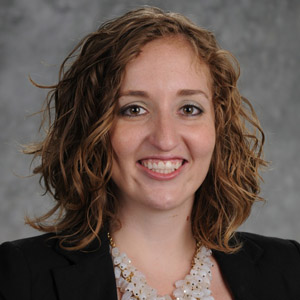 Michealanne Dye is a Ph.D. student in Human-Centered Computing and is advised by Amy Bruckman and Neha Kumar. Dye's research vision is one that aims to work alongside individuals in order to conduct work that incorporates their values and perspectives at each step of the process and illuminates issues that others have left unexplored. Currently, she is conducting a longitudinal study with Cuban nationals, exploring how increased access to online social networks affects the culture, perspectives, and relationships of this highly educated, yet historically isolated population. She has conducted in­-depth interviews and online observations with participants from Cuba to explore access limitations, the activities they do online, and what Internet access means to them. Findings suggest that access limitations and slow network speeds greatly restrict Cubans' Internet use. Based on these findings and through a human­centered design process, Dye has built a crowdsourced information retrieval system ("Cuba Intercambio") to help meet the information needs of her participants. She is continuing to work alongside participants in order to shape research around their values and assist in impacting positive results for the island population, either through design implications or informing the practices of companies that are hoping to engage more directly with Cuba.
Tesca Fitzgerald is a Ph.D. student in Computer Science and is advised by Ashok Goel and Andrea Thomaz. Her research interests lie at the intersection of cognitive science and human­-robot interaction. Fitzgerald is drawn to the complexity of human cognition and human decision­-making, and how they can inspire new research developments in artificial intelligence. One such application of cognitively­-inspired systems is in robotics; as robots become more commonplace, it will be necessary for robots to process their environment and solve problems with human­-level ability. Fitzgerald is inspired by imitation learning in human cognition and seeks to enable imitation for a robotic agent such that, when provided with a single demonstration for completing a task, it can reuse the demonstration to address a related environment that differs in features such as the location, size, or appearance of objects. This is an example of "case­-based" reasoning, which takes an existing, cognitively­-inspired account for storing and reusing experiences individually in memory before addressing a new, unfamiliar problem. Fitzgerald adapts this method for use in imitation learning by having the robot store demonstrations of tasks as individual experiences in memory, the most relevant of which can be recalled to address a new problem.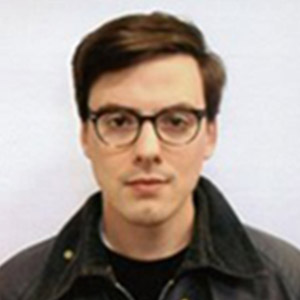 Tom Jenkins is a Ph.D. student in Digital Media and is advised by Carl DiSalvo. Jenkins applies research through design with a focus on electronic artifacts. Digital media technologies afford the creation of electronic prototypes that can materialize rhetoric, creating functionality that emphasize un-­ and under­-scrutinized issues of practice by producing alternative systems that question assumptions around what values can should be built into devices. Jenkins is currently working on speculative design projects that probe the Internet of Things as it relates to alternative living situations, and in particular to cohousing communities. His thesis work provides a theoretical foundation for ecological design in order to create novel and useful design objects. It describes and classifies the contemporary Internet of Things in order to provide a springboard for design prototyping.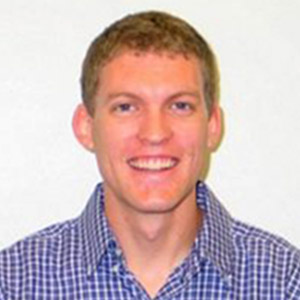 Matthew Miller is a Ph.D. student in Aerospace Engineering and is advised by Karen Feigh. Miller's primary research goal is to develop and build a decision-support system (DSS) for use by astronauts who are working in environments where real-time communication is not possible, such as future missions to Mars. As NASA extends human presence into deep space, the time delay associated with communication relays between the flight crew and support crew will cause a shift from a real-time to an asynchronous communication environment. Asynchronous communication has been identified as an operational issue that must be addressed to ensure success for future space missions. Miller is identifying constraints in contemporary extravehicular activity (EVA) systems and defining the necessary requirements for a DSS to support an asynchronous EVA environment. This will allow him to build and test a DSS prototype and demonstrate his approach to a design framework that includes a human-system perspective for EVA missions.
GVU Distinguished Master's Student 2016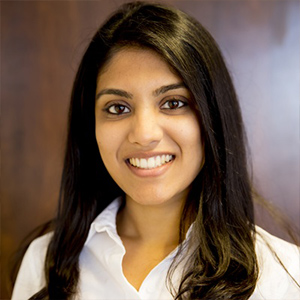 Samyukta Sherugar is a master's student in Human-Computer Interaction and is advised by Neha Kumar. Sherugar's research focuses on Information and Communication Technologies and Development (ICTD), and one of her projects involved working with an NGO in the Indian state of Gujarat to build community support for people with HIV/AIDS. While overseas, Sherugar helped the NGO design methods to increase the number of HIV people it could help. Shereugar explored the knowledge-sharing and technology practices of the outreach workers in order to quickly prototype possible design solutions and get feedback on what worked best. The experience in ethnographic research has made Sherugar a better researcher, she says, and also given her first-hand exposure to challenges and best practices in ICTD work.
GVU Distinguished Master's Student Award Finalists 2016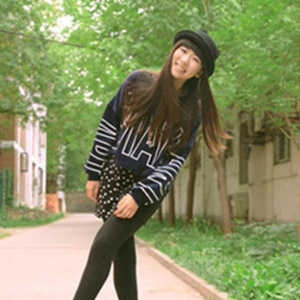 Yunnuo Cheng is a master's student in Human-Computer Interaction and is advised by Gregory Abowd. Cheng worked with Ph.D. student Caleb Southern on a project for driving behavior change, which aims to inform people about real driving cost by connecting an app built in the Georgia Tech Ubicomp Lab to the car's sensors. The project gauges how people might change their perception about their driving cost beyond fuel, such as ownership, insurance, and maintenance. The first round of the study focused on mindset-changing, and the next will study behavior change and its social impact. Cheng contributed on the user research part of the project, including literature review, experiment design, survey and interview design, data analysis plan design, and the pilot study.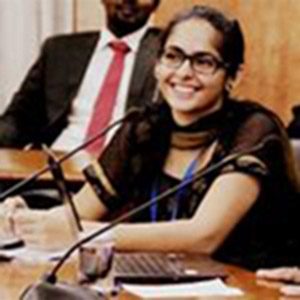 Aditi Dhar is a master's student in Human-Computer Interaction and is advised by Beth Mynatt. For Dhar, it is essential to do work that has the potential to impact communities in meaningful ways. In one project, she is involved in exploring the space of personal safety across borders and genders and ascertaining whether the proposed design intervention (a wearable device) is a probable solution. In other work, she is designing a tool that will make a significant difference for breast cancer patients and improve their quality of life. The project helps make the patients' treatment less overwhelming by building on their self- efficacy and empowering them with resources they need. Dhar is the UX designer on the project, which envisions aiding the entire journey of a breast cancer patient – from the very day of diagnosis up to survivorship.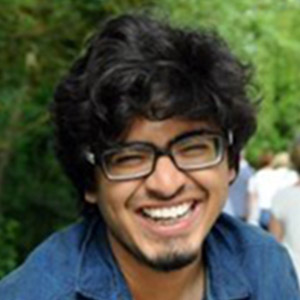 Sarthak Ghosh is a master's student in Human-Computer Interaction and is advised by Gregory Abowd. His research looks into the assistive nature of wearable computing, its unique attribute of being "always on," and how to design wearables for social acceptance. Ghosh is investigating how accessible design can be integrated into the ways in which we interact with wearable devices. His current work is the development of new interaction techniques for smartwatches. "Whoosh" interaction tackles both the problems of touch and speech input, by allowing users to interact with non­-speech acoustic cues. It supports touchless interactions on the smartwatch that are quick, ecological and unobtrusive. Non­-speech vocal cues are also incorporated and are useful for people with speech impairment and for people with low hand­-dexterity and coordination. The "Whoosh" techniques are a step toward Universal Interaction­ Design for wearables and one that Ghosh hopes will make the technology move toward the mainstream.
Funds from the Foley Endowment are used to support the students and research activities of the GVU Center, including the Foley Scholars Fellowships, awarded annually to two graduate students on the basis of personal vision, brilliance, and potential impact. Foley Scholars are selected by an advisory board comprised of GVU alumni, current faculty, and industry partners during the fall semester.
The James D. Foley GVU Center Endowment, established in 2007, is named for Dr. James D. Foley, professor and founder of the GVU Center at Georgia Tech. The award was established by Dr. Foley's colleagues and GVU alumni to honor his significant contributions in the field of computing, his influence on the work of others, and his dedication to the development of new research directions. Since its inception, the 21-year-old GVU Center has impacted thousands of Georgia Tech students by providing opportunities for interaction with faculty, research projects, and educational programs associated with the center.
As part of the GVU Center's 20th Anniversary Celebration, more than 100 alumni, donors and faculty celebrated the achievements of visionary student researchers at the annual Foley Scholars Dinner. Foley Scholar alumni joined the new honorees at the celebration, marking the fifth year of the Foley Scholarship, named in honor of GVU Center founder James D. Foley. Pictured (L to R): Kelly Caine (FS '08), Zhicheng "Leo" Liu (FS '11), Kurt Luther (FS '11), Andrew Miller (FS '13), Jill Fantauzzacoffin (FS '13), James Foley, Betsy DiSalvo (FS '10), Maithilee Kunda (FS '10), and Chris Le Dantec (FS '08).
To give financially to the James D. Foley GVU Center Endowment, make your check payable to the Georgia Tech Foundation Inc. Please be sure to indicate on your check that the funds are designated for the James D. Foley GVU Center Endowment. Due to Georgia Tech policies, we can no longer take online donations.
Mail to the following address:
GVU Center at Georgia Tech
ATTN: James D. Foley GVU Center Endowment
85 5th Street, NW.
Atlanta, GA 30332-0280
If you have any questions, please contact the GVU Center at gvu@cc.gatech.edu