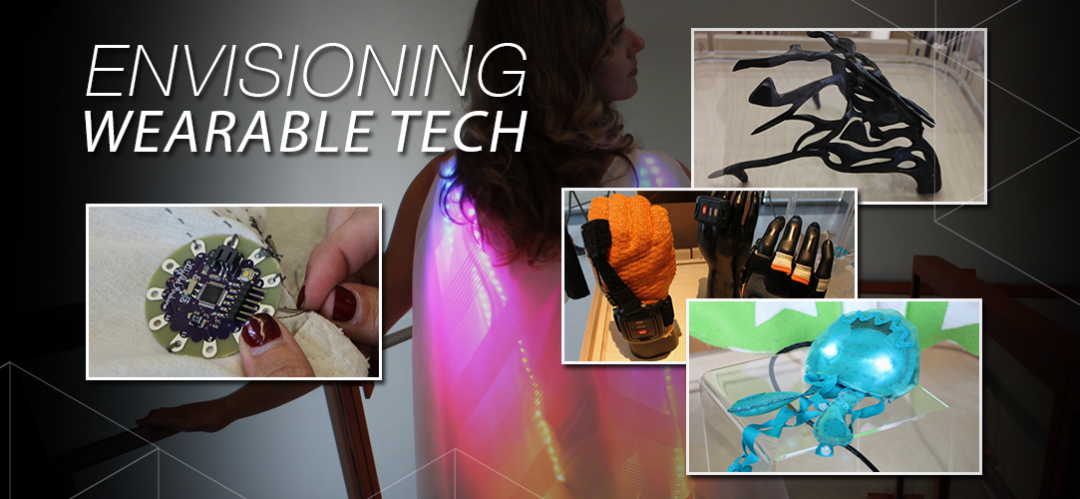 Design ambitions for wearable tech showcased at Georgia Tech symposium
May 21, 2015


As Apple entered the consumer wearable technology market this spring with the Apple Watch, Atlanta-based researchers at Georgia Tech showcased a wearable technology exhibit that brought together designs from around the world and hinted at a vision of what personal technology might look like in the near future.
The Georgia Tech Design & Wearable Technology Symposium, May 8-9, 2015, also brought together industry and local design leaders to discuss pathways to developing wearable technology with broad applications and appeal.
The exhibit, a main part of the program, featured more than 30 garments and accessories for everyday use, including entertainment, health, recreation, and even a tech-enhanced jacket for soothing upset children. Georgia Tech wearable work on display ranged from an LED-enabled disco dress to a glove that doubles as a phone (pictured below).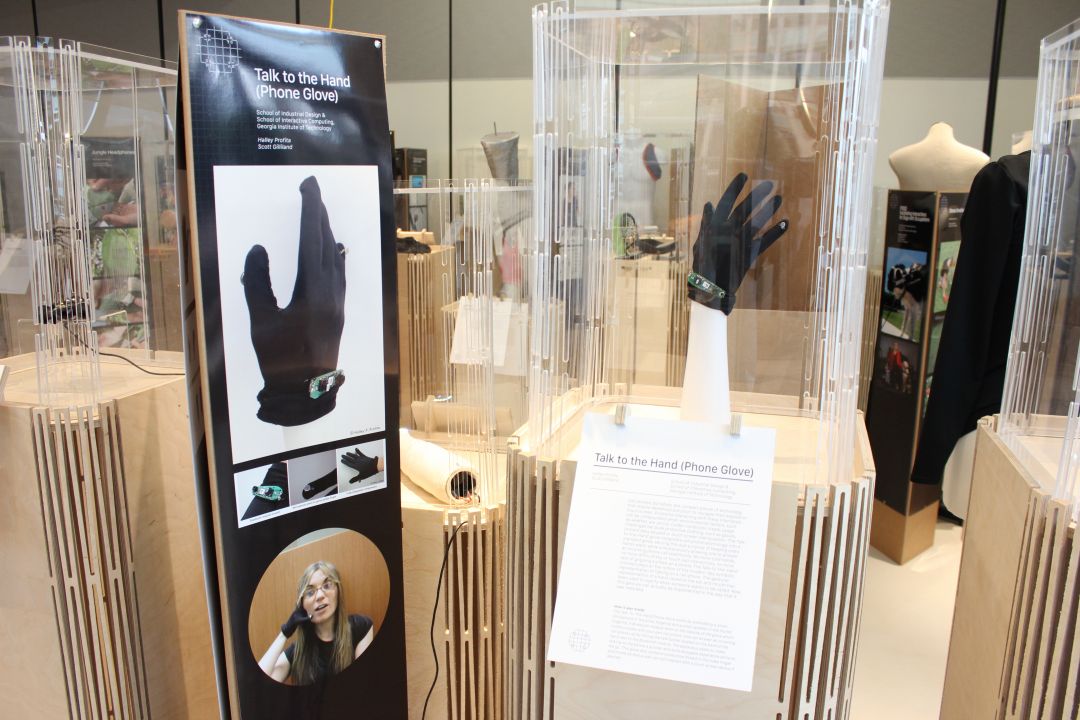 "The breadth of this exhibit shows early stage research from Georgia Tech, other universities' work, as well as shipping products from Clothing+ and Crown Fork Lift and it shows exactly what it takes to get from prototype to production," says James Hallam, Ph.D. student in Industrial Design and program chair of the symposium. "That's the important part if you want to be in the wearables game in 2015."
The two-day program aimed at bringing together design agencies developing new wearable tech solutions for clients as well as business leaders seeking to bring wearable technologies to market.
"The reason why I think design becomes so critical to [wearables] is that it's not just about the technology anymore, it's about the way people use it and designing technology that enhances people's lives and the way they work," says Jim Budd, chair of the School of Industrial Design at Georgia Tech and director of the Interactive Product Design Lab.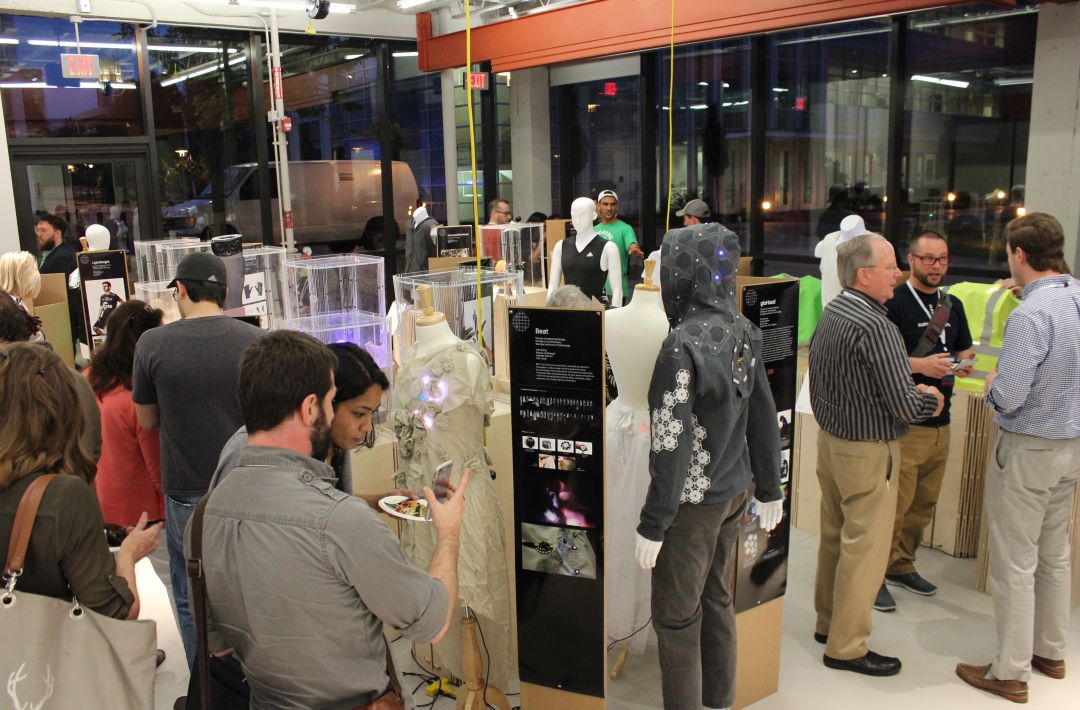 This was the first such event at Georgia Tech for wearable technology with a focus on design and was organized by the Interactive Product Design Lab in the College of Architecture. Georgia Tech industry partner Sparkfun hosted a workshop, with participants completing a wearable prototype in six hours.
Intel, Clothing+, Samsung and other industry leaders joined Atlanta design agencies Insight and Formation, plus gloATL and others, in panel discussions throughout the weekend.
"Here at Georgia Tech we excel at truly substantive multi-disciplinary research on a large scale, which is required in the wearable space," says Maribeth Gandy, co-director of the Georgia Tech Wearable Computing Center. "Simply inventing a new underlying technology that can enable wearable systems is is not enough; the design, as well as the psychological, sociological, and public policy aspects require equal attention."
More audiences can experience the wearable exhibit when a digital version goes online later this summer. For more on the symposium visit http://www.ipdl.gatech.edu/wearables2015.


Writer: Joshua Preston, jpreston@cc.gatech.edu
Photos and Video: Joshua Preston