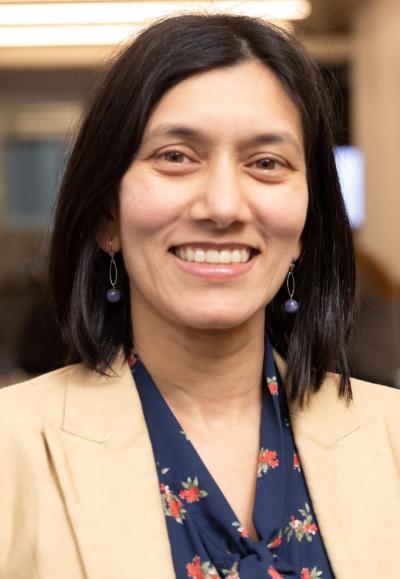 Date:

2021-04-01 12:30:00

Location:

BlueJeans Events
GVU Center Brown Bag Seminar: Imagine All The People On A Trustworthy Internet
Imagine a world where the Internet caters to all types of users and hosts trustworthy content. Right now, this world seems far off for many reasons. For instance, this world would require us to think more broadly of user needs beyond an `average' tech-savvy adult user—one who is assumed to be always online with a reliable Internet connection. Moreover, this world would require us to host content that is not misleading or manipulative in some way—content that can be evaluated at face value by various users. To achieve this lofty goal, we first need to deeply understand and catalogue different types of Internet users' needs and also develop ways to assess and make misleading online content more apparent to end-users.
In this talk, I will present a set of case studies from my research lab that helps further the goal of a trustworthy Internet for all. I will describe various projects geared at understanding a wide variety of Internet users' needs for online privacy and security in different contexts from children to those in developing contexts. I will also describe work that provides empirical evidence of misleading content online such as `dark patterns' and disguised advertisements and create solutions to help users to better evaluate this content. These case studies will demonstrate how important it is to study the privacy and security needs of those who do not fit the "average" user mold and demonstrate possible solutions for helping users gain more trust in information on the Internet. I conclude with open questions for imagining an Internet which is more trustworthy and inclusive to all people.
Bio:
Marshini Chetty is an assistant professor in the Department of Computer Science at the University of Chicago where she directs the Amyoli Internet Research Laboratory (AIR lab). She specializes in human-computer interaction, usable privacy and security, and ubiquitous computing. Her work has won best paper and honorable mention awards at SOUPS, CHI, and CSCW, and she was a co-recipient of the Annual Privacy Papers for Policymakers award. Her research has been featured in the NYTimes, CNN, Washington Journal, BBC, Chicago Tribune, The Guardian, WIRED, and Slashdot. She has received generous funding from the National Science Foundation, through grants and a CAREER award, as well as the National Security Agency, Facebook, and multiple Google Faculty Research Awards. Marshini started her journey in the USA after she completed her MSc., BSc.(Hons), and BSc. in Computer Science at the University of Cape Town, South Africa (her beautiful home country). She received her PhD in Human-Centered Computing from Georgia Institute of Technology where she was advised by Prof. Rebecca Grinter. Marshini subsequently completed a postdoctoral fellowship at the College of Computing with Prof. Keith Edwards. Following another postdoctoral fellowship at ResearchICTAfrica, she also held faculty positions at University of Maryland, College Park, and Princeton University before moving to Chicago.