Creating the Next
Computational Thinkers and World Changers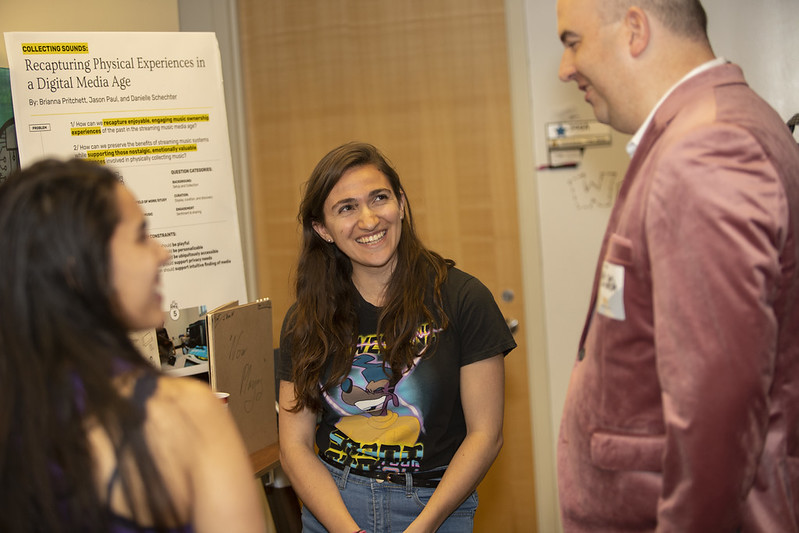 Across Georgia Tech, computing is a key enabler in advancing innovations and solving long-standing societal challenges. The GVU Center nurtures a community of researchers and risk takers who are leaders in helping solve these challenges and creating pathways to the new technologies that will advance our lives.

The GVU Graduate Awards Program, made possible through financial donations to the James D. Foley GVU Center Endowment, is one of our primary efforts to recognize the accomplishments of graduate student researchers across Georgia Tech's six colleges who are using computing to invent the future in a variety of ways.

Through the generous support of donors, the James D. Foley GVU Center Endowment awards three Ph.D. students the James D. Foley Scholarship and one master's student is recognized with the GVU Distinguished Master's Student Award. The Foley Scholarship has been awarded since 2008, and the master's student award was first given in 2015.

Thank You For Your Support

Please consider giving a one-time or annual gift to the James D. Foley GVU Center Endowment to help support the vision of computing-enabled research at Georgia Tech through the GVU Center.
The many friends, alumni, and supporters of the GVU Center have made financial contributions to help support our students and research programs. Your support of the endowment directly benefits the GVU Center and its students. Gifts are tax deductible within the limits of the law.

Giving to the James D. Foley GVU Center Endowment
ONLINE GIVING:
Go to development.gatech.edu; click on the GIVE NOW link at the top. Through the online form, select "Other Designation" and then specify "James D. Foley GVU Center Endowment," fund designation number 558692.
DONATION THROUGH MAIL:
Make your check payable to the Georgia Tech Foundation Inc. Please be sure to indicate on your check that the funds are designated for the James D. Foley GVU Center Endowment.
Mail to the following address:
GVU Center at Georgia Tech
ATTN: James D. Foley GVU Center Endowment
85 5th Street, NW.
Atlanta, GA 30332-0280
If you have any questions, please contact the GVU Center at gvu@cc.gatech.edu
As part of the GVU Center's 20th Anniversary Celebration, more than 100 alumni, donors and faculty celebrated the achievements of visionary student researchers at the annual Foley Scholars Dinner. Foley Scholar alumni joined the new honorees at the celebration, marking the fifth year of the Foley Scholarship, named in honor of GVU Center founder James D. Foley. Pictured (L to R): Kelly Caine (FS '08), Zhicheng "Leo" Liu (FS '11), Kurt Luther (FS '11), Andrew Miller (FS '13), Jill Fantauzzacoffin (FS '13), James Foley, Betsy DiSalvo (FS '10), Maithilee Kunda (FS '10), and Chris Le Dantec (FS '08).