Interdisciplinary research is part of the culture of the GVU Center. Ranging from creating cutting-edge computing innovations, to understanding the impacts that these innovations will have on our lives, the students in GVU represent the future of technology.
The GVU Center recognizes top Ph.D. and master's students at Georgia Tech through the annual GVU Graduate Student Awards Program, funded by the James D. Foley GVU Center Endowment.
Each of the 2018 finalists for the program's two award levels—the Foley Scholarship and the GVU Distinguished Master's Student Award—are involved in research to advance computing technology for the improvement of our daily lives. The GVU Graduate Student Awards Program is the center's highest recognition for student excellence in research contributions to computing.
Learn more below about the four award winners and eight finalists in this year's program.
Pictured (l to r): Matthew Guzdial, Stevie Chancellor, Amy Lambeth, Maria Fernanda Wong Sala, Ari Schlesinger, Sijia Xiao, Miranda Parker, Michaelanne Dye, Caitlyn Seim, and Emily Wall. Not pictured: Aishwarya Agrawal and Melissa Baltrusaitis.
FOLEY SCHOLARS
Battling opioid addiction through computation and community
Foley Scholar Stevie Chancellor, advised by Munmun De Choudhury, researches computational methods to understand irregular behaviors in online communities with a focus on mental health challenges like pro-eating disorder, opioid addiction, and suicidal ideation.
She is currently analyzing behaviors around "deviant" recovery from opioid addiction on Reddit. As opioid abuse continues to worsen, some addicts turn to clinically unverified recovery methods to ameliorate the symptoms of withdrawal. Her team is blending computational techniques and conducting interviews to identify opioid recovery behaviors across a large group of drug subreddits and then pinpoint substances that are used for deviant recovery behaviors.
See more of her published work on online communities.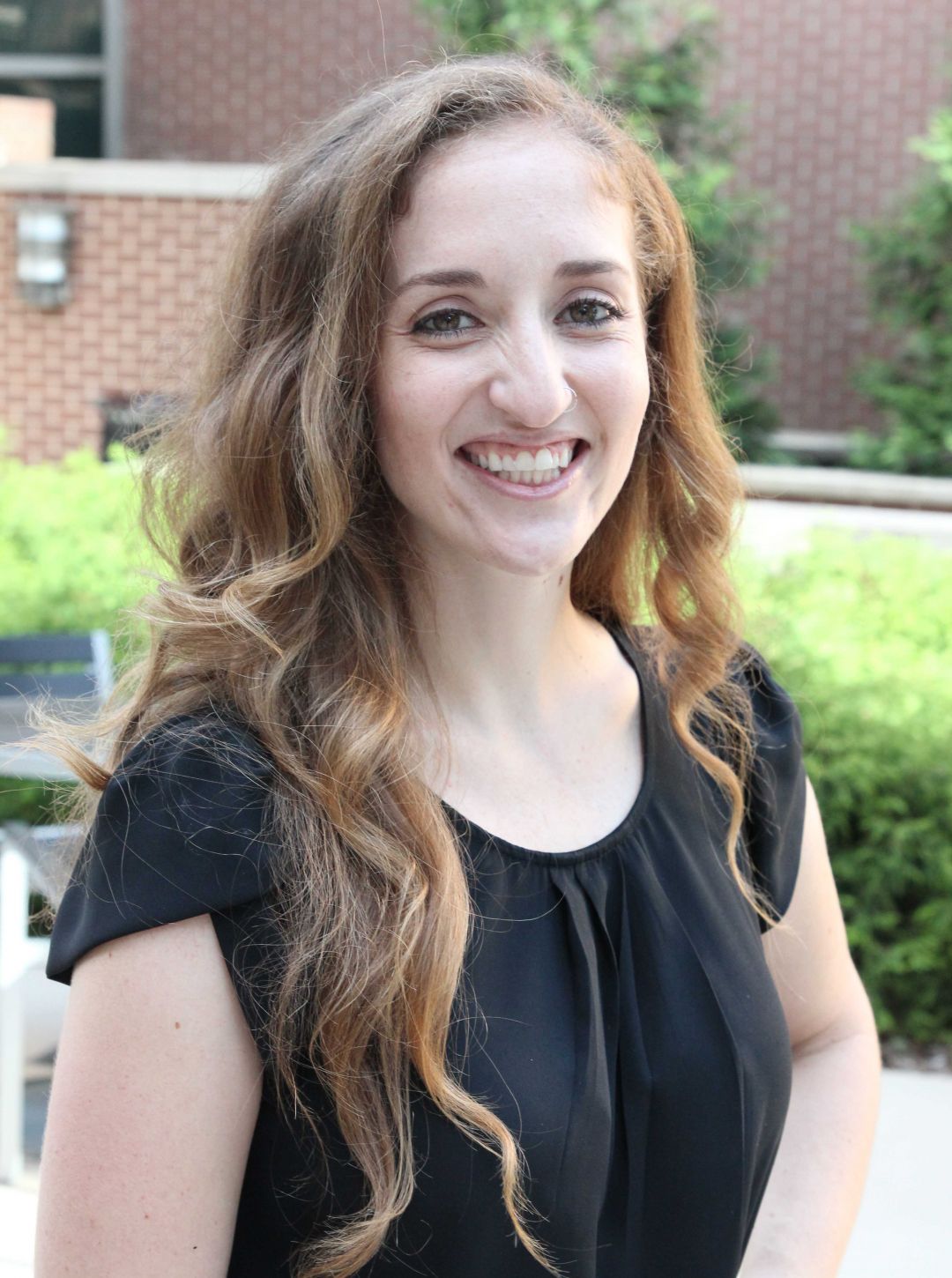 Developing an offline Internet in low-resource environments
A pervasive assumption says that Internet access is determined by wires or wireless signals that deliver information from a computer network and onto your hard drive in a matter of seconds. The Cuban "Offline Internet" defies this convention with its robust, human-driven, media-distribution network powered often times by simple USB drives.
Foley Scholar Michaelanne Dye, advised by Amy Bruckman and Neha Kumar, outlines how this network, El Paquete Semanal, is shaping the Cuban media culture and what it may mean for other low-resource environments in being able to gain Internet access.
Helping stroke victims gain a new path to mobility
Potentially life-altering improvements in mobility for stroke victims could be around the corner thanks to research by Foley Scholar Caitlyn Seim. Pioneering work from Thad Starner's lab in passive haptic learning allows users to wear a motorized glove and learn new skills, like piano music or Braille, as the glove taps out vibration sequences on each finger, all while the user is occupied with other tasks such as email or driving. Seim is currently developing the tech for stroke patients to help them regain a measure of mobility in their affected limbs. Learn more about her approach and view a heart-warming video of real-life patients she is helping.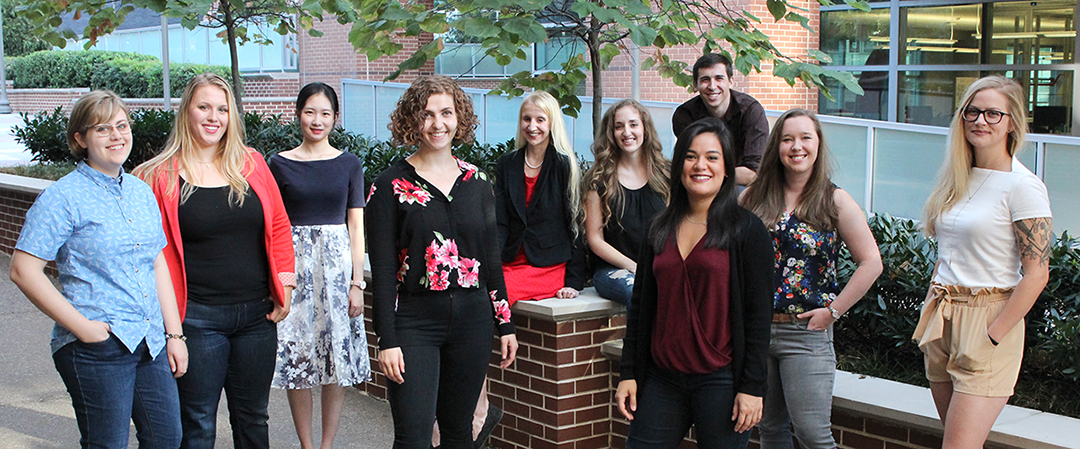 Technology informs the way we see the world, interact with each other, and imagine our future. With ubiquitous computing as our reality, building a more just world requires that our software is built with fairness in mind.
- Ari Schlesinger, 2018 Foley Scholar Finalist
FOLEY SCHOLAR FINALISTS
Making AIs 'see' better for image content recognition
Foley Scholar Finalist Aishwarya Agrawal, advised by Dhruv Batra, is developing the foundation for artificial intelligence systems that can 'see' or understand the contents of an image and communicate that information to humans in free-form natural language. It's simple for humans to describe what's in a photo, but computer systems have a much harder time. Agrawal and a research team have developed the Grounded Visual Question-Answering model to advance AI capabilities in describing image scenes. Applications in society are wide-ranging and could benefit households and workplaces in the near future by leveraging current voice-assisted AI technologies.
AIs can now create games on their own
Foley Scholar Finalist Matthew Guzdial's journey in game development and research has spanned almost a decade and two degree programs at Georgia Tech. He's now reinventing how artificially intelligent agents approach creating video games. Guzdial, advised by Mark Riedl, has developed machine-learning methods that can create Atari-era looking games and play like your classic platformers (Mario, Mega Man, etc). These are the first machine-learning algorithms capable of developing a full gaming experience without human input according to the researchers.
Take an interactive tour highlighting Guzdial's gaming journey.
In the pursuit of 'CS for All,' a possible new pathway
Foley Scholar Finalist Miranda Parker, advised by Mark Guzdial, explores questions of access to computer science and researches the influences on and barriers to computing education to better inform future policy and outreach. In order to create ""Computer Science for All,"" she is seeking to understand what works and what doesn't for a multitude of groups, particularly those at schools that are characterized by high levels of low-socioeconomic, minority, or under-achieving students.
Her recent research suggests an important new finding in this space: Students with higher socioeconomic status (SES) may not necessarily perform better than lower-SES students in computer science because of more CS access, but rather because of better spatial ability skills, those skills used for common tasks such as navigation, measuring distances, or for technical aptitude. Spatial abilities can be taught in the classroom at lower costs, thereby marking a possible opportunity for improved CS achievement for lower-SES students and minorities.
Developing a mindset for building unbiased software
Software has been shown to discriminate against certain groups and Foley Scholar Finalist Ari Schlesinger, advised by Beki Grinter and Keith Edwards, is researching ways enterprises can operationalize strategies to support software development with fairness in mind. Her work focuses on how complex social problems become embedded in technical systems—like AI algorithms and frameworks—and what steps people can take to design computing technologies that do better. Schlesinger's recent work shows how AI chatbots have a hard time discussing race and how they might handle race in new and improved ways.
Visual analytics technique gives users more control over data
Foley Scholar Finalist Emily Wall is using visual analytics to help users make the most out of the information they have available. She and a team of researchers propose that cognitive biases influence user exploration of data in ways that are measurable through user interactions. The team, including advisor Alex Endert, developed metrics to systematically detect and quantify bias from user interactions and make users aware of bias processes throughout their analyses.
One real-world application: car or home buyers may dismiss certain options based on, for example, fuel economy for cars or location for homes, but Wall's visual analytics approach can measure users' preferences based on their interactions with the data, direct users to new data points, and make that next big purchase that much easier.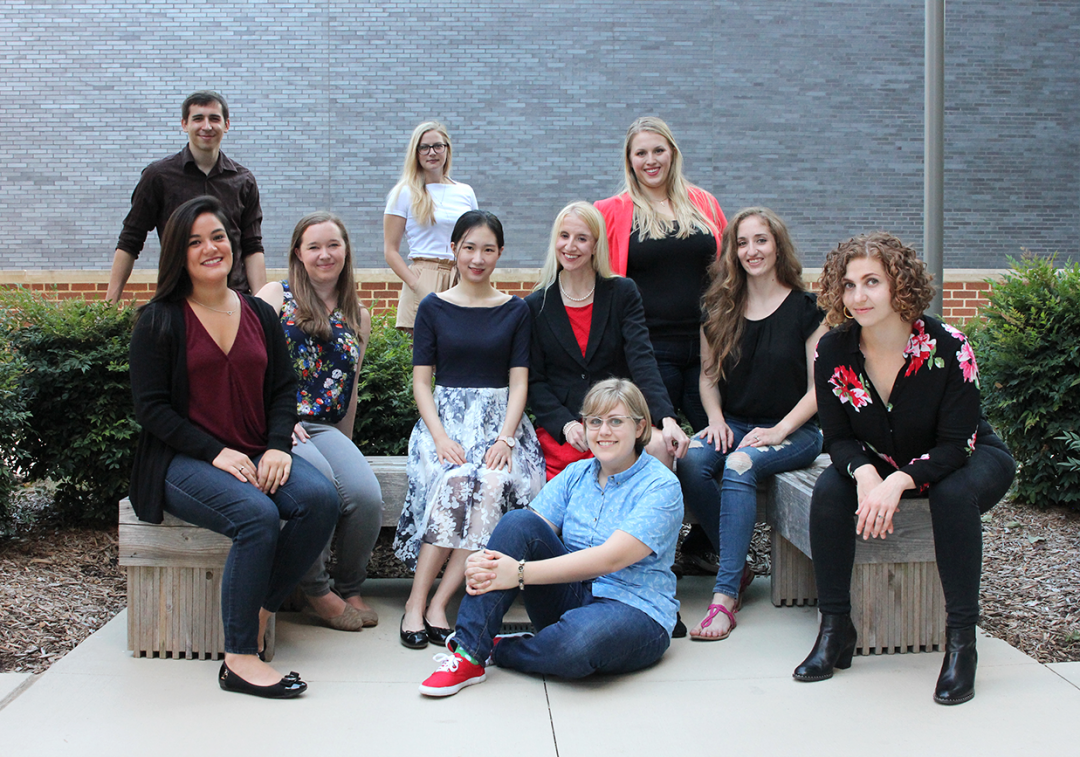 Computing has become a ubiquitous part of our world. As such, computer science is increasingly necessary for careers in all industry sectors. In order to prepare the workforce of tomorrow, we need to teach the students of today.
- Miranda Parker, 2018 Foley Scholar Finalist
GVU Distinguished Master's Student Award Recipient
Visualizing a world of wearable tech
GVU Distinguished Master's Student Award recipient Amy Lambeth, advised by Maribeth Gandy Coleman, plays a central role in Georgia Tech's Wearable Computing Center, developing visual representations to translate research ideas and concepts of future wearable technology in real-world contexts. Her illustrations show scenarios of wearable technology and how its role in the workplace will evolve over time, with technology enhancing human performance and health, and people facilitating computing entities with on-the-job learning and effective teamwork. Examples include "soft tech" such as smart clothing, "hard tech" such as head-mounted displays and exoskeletons, and software solutions such as augmented reality that enable workers to perform tasks with higher proficiency while maximizing safety alongside computer-driven collaborators like drones.
GVU Distinguished Master's Student Award Finalists
Designing tech for long-flight space travel
GVU Distinguished Master's Student Finalist Melissa Baltrusaitis, advised by Karen Feigh, is part of a multi-stage effort to develop new communication systems for human space flight well beyond the moon where real-time communication with Earth will be limited. Her focus is the design of the display and interface for a new computing framework that allows astronauts to assess their planning options during deep space missions. The "plan display and interface" is a responsive web-app that integrates the proposed plans and allows astronauts to modify or select among a number of plans. Baltrusaitis is developing multiple interactions for the interface and considering the cognitive, social, and physical demands on astronauts while on missions.
Equipping healthcare workers with better safety protocols for highly infectious diseases
GVU Distinguished Master's Student Finalist Maria Fernanda Wong Sala, advised by Carrie Bruce, recently led a study (as part of a larger CDC project) to identify the best tools to be used as a stabilization aid for maintaining physical balance while removing Personal Protective Equipment (PPE) used by healthcare workers who are treating Ebola patients and to compare different layouts of the doffing area, where equipment is removed. Wong Sala compiled the "ideal" doffing area designs to be tested in the larger CDC study with the goal to reduce cognitive and physical load for healthcare workers and risk of accidental exposure.
Read More about Wong Sala's industrial design work

Looking into how the Internet is shaping beliefs
GVU Distinguished Master's Student Finalist Sijia Xiao, advised by Amy Bruckman, is conducting research on how the Internet changes people's beliefs. Each day online, people are confronted with a complicated mix of true and false information—how do people tell the difference? Starting on Reddit, Xiao is conducting an interview study to understand the role of online social platforms in shaping people's beliefs. Her research interests lie in understanding the impact of technology on modern society. Previously, Xiao built ConsensUs, an app that facilitates group discussion by visualizing points of disagreement. She's also worked on CEPT, a tool to help non-native English Speakers with collaborative writing.
Read More about Xiao's design work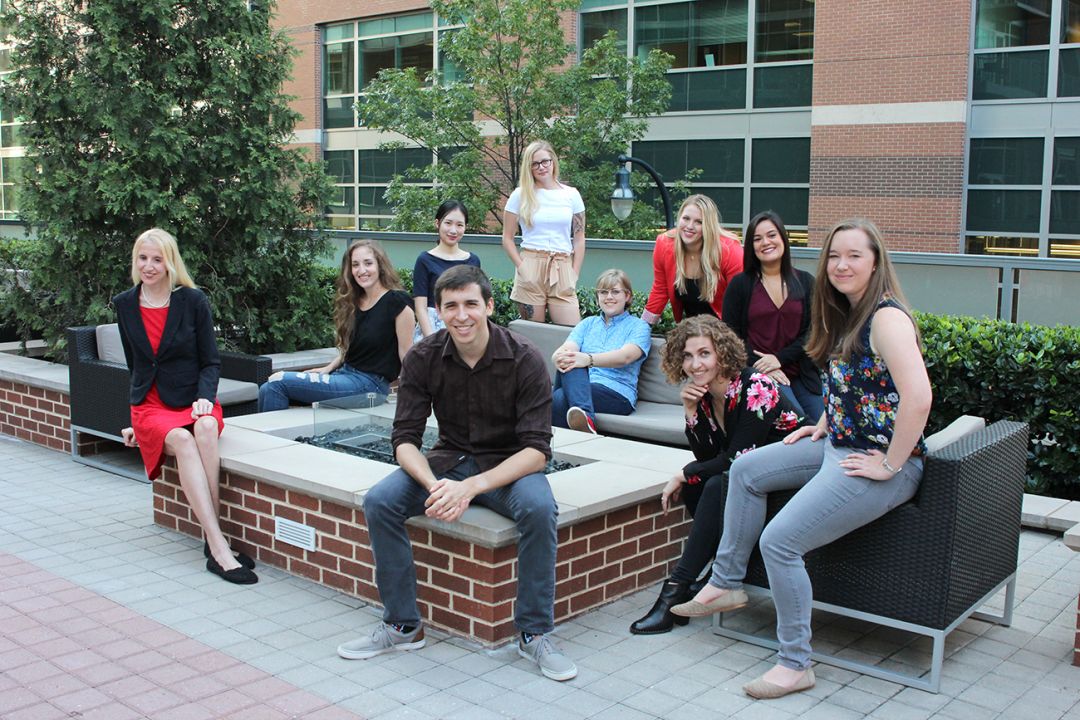 Story: Joshua Preston and David Mitchell
Photography: Joshua Preston
Graphics: Raul Perez