The biannual GVU Center Research Showcase is currently an on-demand video showcase. We invite GVU-affiliated labs and anyone at Georgia Tech collaborating in these core research areas to participate.
GVU Showcase Participant Instructions:
Get up and running in 60 seconds (video)

Four easy steps - 'Projects' are Forever. 'Demos' are projects scheduled for the showcase.

Projects will stay listed on the GVU Website and offer high visibility for your work. Unpublish (please don't delete) older projects you don't want listed. Beyond the showcase, your project information allows us to find other opportunities to promote your research.

STEPS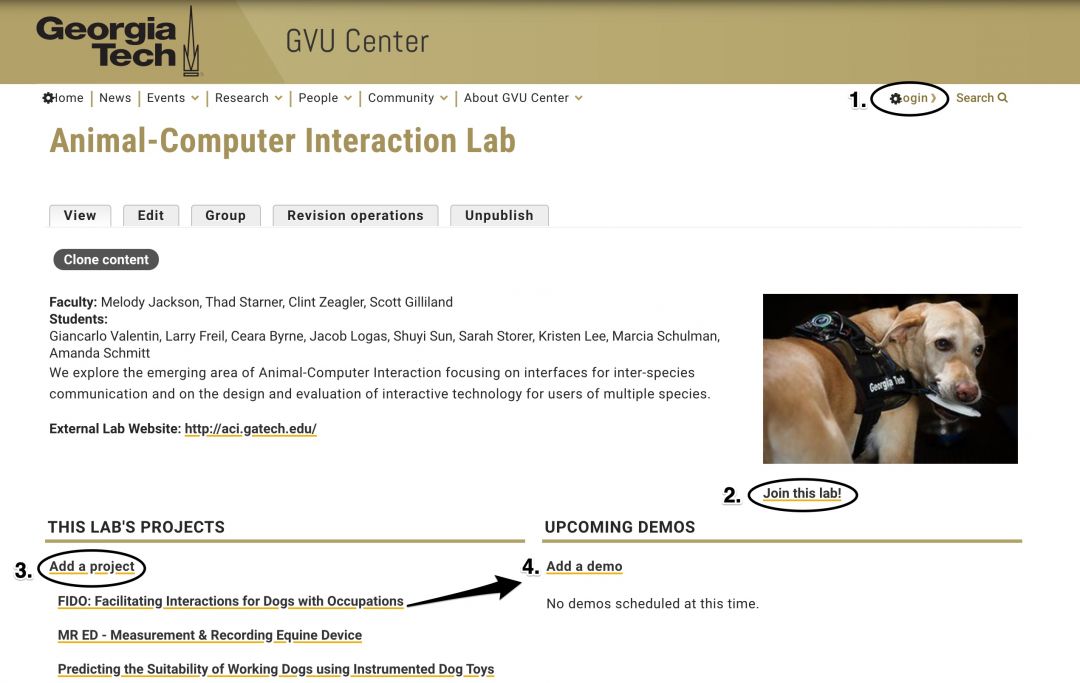 1- Log in to https://gvu.gatech.edu with Georgia Tech login.
2- Go to your lab from main labs page. Add yourself as a member if not a member already.
Lab not listed? Contact gvu@cc.gatech.edu to get a lab page.
Not affiliated with a lab? Add your project here.
3- Add/Update Project (screenshots)
4- Schedule Project as a Demo for GVU Showcase. (screenshots)
You will submit your video as part of this step.
When scheduling your Demo, there will be a field for Embed YouTube Link (these are the only videos we can accept).
We will share your videos as part of the biannual GVU Center Research Showcase and with the wider Georgia Tech research enterprise when opportunities are available.