Faculty:
Jessica Pater, Elizabeth Mynatt
In this project we have explored the limited HCI scholarship related to self-harm within a social computing context. We offer the community an operatlonalized defintion of digital self-harm and propose a theoretical base to orientate related research questions into actionable activities. We also describe a research agenda for digital self-harm, highlighting how the HCI community can contribute to the understanding and designing of technologie sfor self-harm prevention, mitigation, and treatment.
Lab: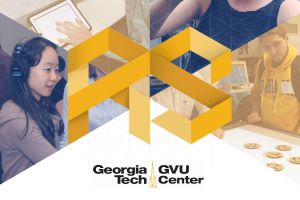 Any research projects that don't have a permanent lab affiliation with GVU and are participating in the GVU Center Research Showcase will display their projects here. These projects are by researchers who are partnering with GVU to showcase their work in people-centered computing or using computing technology to solve scientific, social and technical challenges.
Faculty can request at any time to have their lab listed on the GVU website by emailing gvu@cc.gatech.edu.