Faculty:
Jesse Lindsley, Thrust Interactive
Hemonauts is a digital learning game created in collobration with Thrust Interactive, Emory University and Georgia Tech to teach the systems of the human body with a focus on fun.  Players will become nanobots joining the tinest heros of the 21st century - the Hemonauts! Players will be able to customize, upgrade, and navigate the nanobot through the human body. They will explore the systems of the body, solve puzzles, unlock new missions and battle diseases.
Lab: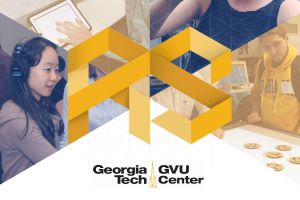 Any research projects that don't have a permanent lab affiliation with GVU and are participating in the GVU Center Research Showcase will display their projects here. These projects are by researchers who are partnering with GVU to showcase their work in people-centered computing or using computing technology to solve scientific, social and technical challenges.
Faculty can request at any time to have their lab listed on the GVU website by emailing gvu@cc.gatech.edu.