Faculty:
Brad Fain and Sarah Farmer, GTRI
The network of participants represents a diverse cross section of older adults with a wide range of disability types and medical conditions. Participants go through a detailed induction process where researchers collect demographic, health, lifestyle, and home environment data so that they can be matched to prospective studies. By developing an established, pre-screened pool of potential participants, rapid recruitment for homne-based studies is able to occur.
Lab: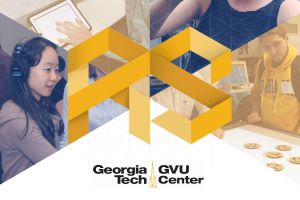 Any research projects that don't have a permanent lab affiliation with GVU and are participating in the GVU Center Research Showcase will display their projects here. These projects are by researchers who are partnering with GVU to showcase their work in people-centered computing or using computing technology to solve scientific, social and technical challenges.
Faculty can request at any time to have their lab listed on the GVU website by emailing gvu@cc.gatech.edu.