Previous research have proved the competency of AI models over human, such like the Deep Blue beating human chess players. In this project, we designed and developed a Gomoku tutor powered by AlphaZero. Instead of using AI models to beat human, we want to explore the possibility of using machine-generated strategy to teach people to play this board game. We have two research questions: 1) can Game AI models, which are inhuman in their expertise, provide guidance that improves human learning? 2) how do different types of Game AI derived feedback affect people's learning? We analyze how participants use this tutor to learn Gomoku and how tutor feedback and its timing affect learning. Our work demonstrates new pedagogical uses for Game AI models.
Lab: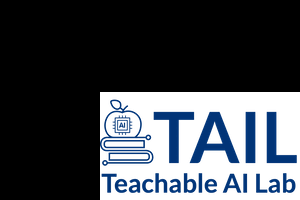 Students:
Qiao Zhang, Glen Smith, Darryl Hannan, Adit Gupta
The Teachable AI Lab (or TAIL for short) is an interdisciplinary research group at Georgia Institute of Technology's School of Interactive Computing. Our mission is to better understand how people teach and learn and to build machines that can teach and learn like people do. We engage in both use-inspired and fundamental research to achieve this mission.