Faculty:
Dr. Nassim Jafarinaimi, Dr. Ali Mazalek, Dr. Jay Bolter
Information visualization can augment human cognition in many ways and has proved useful in professional application areas such as scientific visualization and business management. But what are the potentials of information visualization in everyday life? Using ambient visualization techniques, the opportunity to co-exist with an embodiment of data in the same physical space, and analyze such a metaphor in relation to the space around us could potentially lead to a greater learning environment. For such environments, how could information exist between aesthetics and utility to support its cause? The project concerns an interactive weather installation that leverages interactive projection mapping to highlight an aesthetic quality to weather data, and signify its relation to space, movement and time. Working with digital projectors, a coding environment such as OpenCV and Processing, and projection-mapping tools, the project aims to create an interactive projection-mapped experience that provides a platform to analyze weather information in meaningful, aesthetic and engaging ways.
Lab: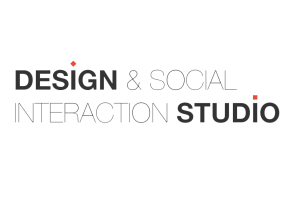 Students:
Aditya Anupam, Sylvia Janicki
Design and Social Justice Studio brings an interdisciplinary group of faculty and students together to examine the experiential and participatory dimensions of digital media and their relationship to establishing and supporting democratic forms of social interaction. Research at the studio spans both theoretical inquiry and experimental design, situated at the intersection of Design, the Humanities, and Human Computer Interaction. We design and investigate a variety of design products and services (e.g., locative media, visualizations and mapping, policy media, social and educational media) drawing on a range of design methods and strategies, most notably participatory and co-design methods, ethnographic methods, and experimental designs.
Projects are often in collaboration with other units on campus, other schools, as well as local non-profit organizations. Among current collaborators are Schools of Public Policy and Electrical Engineering at Georgia Tech; the iSchool at the University of British Columbia; Mayo Clinic; and local organizations such as Marcus Autism Center, Children's Healthcare of Atlanta, Fulton County Department of Health, and Central Atlanta Progress.