Students:
Britney Johnson, Shadouches Reed
There are not many computing systems available that will help keep individuals safe when meeting up with strangers offline. Therefore, our team has developed an application that will help keep these individuals safe. In order to improve our current system, we will conduct a two-part research experiment: an interactive activity and interviews. This data, along with the data from the activity, will help to address whether or not using a computer system helps people feel safer when traveling alone. The study will be conducted on the campus of the Georgia Institute of Technology.
Lab: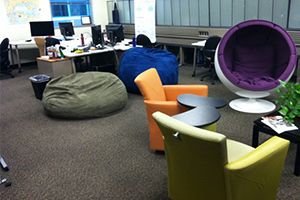 The comp.social lab focuses on the design and analysis of social media. According to their website they "like puppies, mixed methods and new students (particularly MS)."