Students:
Joshua A. Fisher, Karan Pratap Singh, Wes Wang, Amit Garg, Pranav Nair
In a race against the clock, players embark on a dangerous adventure. Within moments, the journey goes haywire. Lost and alone, the player finds themselves stranded. In this VR interactive narrative, players fight to survive the dangerous landscape. Utilizing Oculus Rift, Unity, and unique interaction paradigms, Ares explores a wide range of new techniques in VR storytelling. This distinctive, immersive experience will test user's survival skills and offer an exciting challenge.
Lab: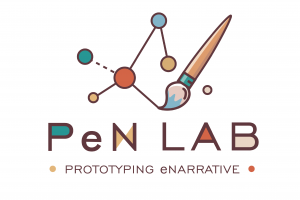 The Prototyping eNarrative Lab (PeN Lab) at Georgia Tech applies digital information design and interaction design principles to digital storytelling to create more complex and expressive narratives, focusing on emerging platforms like experimental television, virtual reality, and augmented reality, and on the intersection of storytelling with game design and simulation design.