Students:
Karthika Priya Jayaprakash, John Cal Stephens
Asthma-nauts is a tablet based gamified interactive experience that seeks to engage and educate pediatric Asthma patients and their parents in Hospital Emergency Departments about management and control of the disease.
The child is an Asthma-naut(astronaut) who explores an AR universe using a jetpack called the lung machine. Each planet is a module where the child learns about Asthma, it's triggers, symptoms and treatment through educational videos. The lung machine is powered by knowledge, motivating the child to learn about Asthma to progress through the experience.
Lab: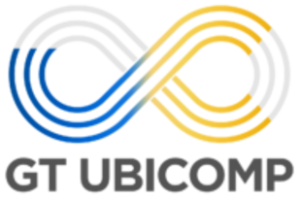 We are interested in ubiquitous computing and the research issues involved in building and evaluating ubicomp applications and services that impact our lives. Much of our work is situated in settings of everyday activity, such as the classroom, the office and the home. Our research focuses on several topics including, automated capture and access to live experiences, context-aware computing, applications and services in the home, natural interaction, software architecture, technology policy, security and privacy issues, and technology for individuals with special needs.