Students:
Christian Locklayer, Pedro Silva, William Tsikerdanos, Kristan Woolford
Debate Slates is a second screen application experience designed to facilitate discussion of theories and future plot developments of long-form narrative television (e.g. Game of Thrones, True Detective, and Fringe); Debate Slates also hopes to facilitate discussions on current events, focusing on televised reportage of ISIS and the developing situation in Iraq and Syria.
Lab: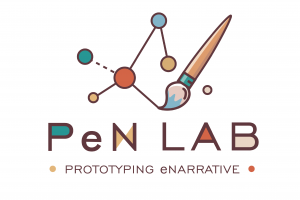 The Prototyping eNarrative Lab (PeN Lab) at Georgia Tech applies digital information design and interaction design principles to digital storytelling to create more complex and expressive narratives, focusing on emerging platforms like experimental television, virtual reality, and augmented reality, and on the intersection of storytelling with game design and simulation design.