Students:
Gennie Mansi, Sue Reon Kim
Art education for young learners (K-2) can be especially difficult in remote schooling situations due to the lack of feedback on fine motor tasks like cutting with scissors. Our Chameleon Clippers use two line sensors and an Adafruit Itsy Bitsy to provide audio and visual feedback to a child when their cut deviates from the drawn line. We have pilot tested this prototype with learners in an art museum and are using findings to incorporate our tool into a remote art education platform for young elementary school learners.
Lab: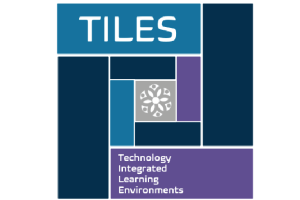 Students:
Jordan Hill, Gennie Mansi, Alice Lee, Morgan Chin, Yasmine Belghith
In the Technology-Integrated Learning Environments (TILES) lab we explore how technology meditates human learning in a variety of formal and informal contexts. Work in this lab is grounded in the Learning Sciences and explores how technologies can augment social and individual learning in contexts including museums, citizen science, classrooms, and online.