Emotional labor (EL) is the process of managing one's feelings and outward expression in accordance with organizationally defined rules. Three types of emotional labor have been identified and can be stratified based on the display of emotion and the internal emotional state. In this study we interviewed Uber drivers to investigate their performance of emotional labor in the context of the positive affect that they are required to show. We found that drivers dynamically experienced the three types of emotional labor. We also found that various features of the Uber App mediate the performance of emotional labor. Finally, we present implications for future research and design implications that facilitate more positive and effective emotional labor in ridesharing services and the broader sharing economy. 
Lab: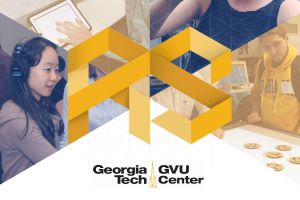 Any research projects that don't have a permanent lab affiliation with GVU and are participating in the GVU Center Research Showcase will display their projects here. These projects are by researchers who are partnering with GVU to showcase their work in people-centered computing or using computing technology to solve scientific, social and technical challenges.
Faculty can request at any time to have their lab listed on the GVU website by emailing gvu@cc.gatech.edu.