Students:
Philippe Kimura-Thollander, Chris Purdy, Qing Tian, Xinyi Chen
You are on a mission to foreign planets with the company of your captain. While landing on the planet in a transporter, you need to show hospitality to the alien representative with gestures since no translators to the alien culture are present. You need to mimic the gestures of the alien representative and establish a diplomatic relationship.
Lab: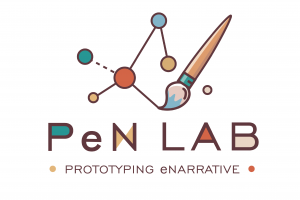 The Prototyping eNarrative Lab (PeN Lab) at Georgia Tech applies digital information design and interaction design principles to digital storytelling to create more complex and expressive narratives, focusing on emerging platforms like experimental television, virtual reality, and augmented reality, and on the intersection of storytelling with game design and simulation design.