Students:
David Chiang, Tica Lin, Pranav Nair
Moving from 2D and digital to 3D and virtual, Escape Room VR explores the opportunities for computers to communicate with humans more effectively in the medium of virtual reality. This is a short demo that will ignite the curiosity of your surroundings and encourage the discovery of playful interactions. Real-time, 3D, and highly interactive, are you ready to escape the room?
Lab: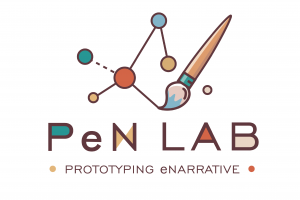 The Prototyping eNarrative Lab (PeN Lab) at Georgia Tech applies digital information design and interaction design principles to digital storytelling to create more complex and expressive narratives, focusing on emerging platforms like experimental television, virtual reality, and augmented reality, and on the intersection of storytelling with game design and simulation design.