Students:
Chris Sun, Christina Bui, Allison Crochet
Exposure is an interactive VR experience that explores the events happening at the beginning of the fight for LGBTQ+ rights. You are a photographer in 1969 who is told by your boss to cover the events happening at the Stonewall Inn in Greenwich Village, NY. However,  there are police patrolling the area to prevent the media from reporting on the event. Sneak past the police and get your shot!
Lab: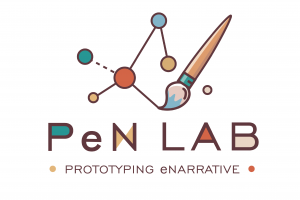 The Prototyping eNarrative Lab (PeN Lab) at Georgia Tech applies digital information design and interaction design principles to digital storytelling to create more complex and expressive narratives, focusing on emerging platforms like experimental television, virtual reality, and augmented reality, and on the intersection of storytelling with game design and simulation design.