Faculty:
Maribeth Gandy, Laura Levy, Rob Solomon, Ben Thompson
Students:
Nathan Bailey, Daniel Branton, Amelia Lambeth, Ben Thompson, Lisa Xia
Over the past 2 years, we have performed experiments to understand what activities within a video game context result in cognitive gains (and which do not). From these findings, we have developed a custom cognitive game called "Food for Thought."
The specific goals of this research program are to: understand how video games can contribute to improvements in cognition, what properties of the gaming environment (novelty, active attention, and/or social interaction) are critical for cognitive improvement, create an older adult specific game that leverages the critical properties identified empirically, and test the efficacy of this theoretically designed game to produce the largest gains in the cognitive performance of older adults.
Lab: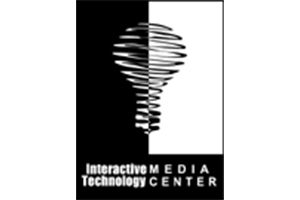 We are a team of interactive media experts that includes computer scientists, electrical engineers, and graphic artists. IMTC is a multimedia research center at the The Georgia Institute of Technology. IMTC has grown and adapted to meet the needs of business and industry in the USA and abroad by developing and using multimedia technology for enhancement of their core business. IMTC's mission is to assist companies in developing advanced multimedia systems while educating students in multimedia technologies and techniques.
The center also works closely with faculty in a number of other units at Georgia Tech and with numerous other organizations that share and support multimedia technology. For example, IMTC collaborates with The Georgia Center for Advanced Telecommunications Technology, a joint research effort that includes Georgia Tech, Emory University, the Medical College of Georgia, Georgia State University, and The University of Georgia.
http://www.imtc.gatech.edu