Faculty:
Jeremy Johnson, Scott Robertson, Jeff Wilson
Poor quality of medical care is a major contributor to excess medical morbidity and premature mortality in persons with serious mental illnesses (SMI). To address this problem, community mental health providers are increasingly partnering with safety net medical providers to develop behavioral health homes, integrated clinics in which persons with SMI receive coordinated medical and mental health care. However, behavioral health homes have faced logistical and privacy challenges in integrating electronic medical records across organizations.
This application proposes to develop and test a mobile Personal Health Record (mPHR) to overcome this problem while more fully engaging patients in their health care. The mPHR will have the capability to access medical and mental health medication and lab data in real time; to help clients set and maintain health and lifestyle goals; to provide medication and appointment prompts and reminders, and to facilitate communication with providers via asynchronous communication with the EHRs.
This project is a collaboration with Emory University's Center for Behavioral Health Policy Studies.
Lab: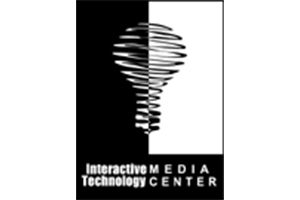 We are a team of interactive media experts that includes computer scientists, electrical engineers, and graphic artists. IMTC is a multimedia research center at the The Georgia Institute of Technology. IMTC has grown and adapted to meet the needs of business and industry in the USA and abroad by developing and using multimedia technology for enhancement of their core business. IMTC's mission is to assist companies in developing advanced multimedia systems while educating students in multimedia technologies and techniques.
The center also works closely with faculty in a number of other units at Georgia Tech and with numerous other organizations that share and support multimedia technology. For example, IMTC collaborates with The Georgia Center for Advanced Telecommunications Technology, a joint research effort that includes Georgia Tech, Emory University, the Medical College of Georgia, Georgia State University, and The University of Georgia.
http://www.imtc.gatech.edu