Students:
Kaylin Broussard, Christa Peet
Improving the user experience of interactive tools used to collect, maintain, and display tree and fruit data to better support Concrete Jungle's mission of transforming overlooked and underutilized fruit trees and land into a year round food source for food banks, shelters and people in need.
Lab: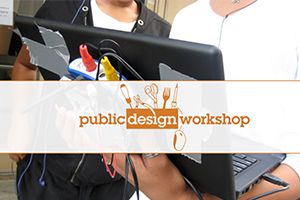 The Public Design Workshop is pedagogical structure created to explore new ways to teach, learn, and do social design within the university. We explore how design contributes to the construction of publics, articulates contemporary social and political issues, and fosters new forms of engagement with technology. We do this through participatory workshops & events, speculative design, and theory & criticism. We design events, workshops, objects, and systems. We also do theory and criticism.We are always open to new collaborators.Current topics of interest include: food and food systems, hackathons, infrastructure, visualizations, tools, and maps.