Faculty:
Maribeth Gandy, Matt Sanders, Russ Clark, Laurie Baird, Laura Levy
Students:
Laurie Marion, Giancarlo Valentin, Ryan Kerwin, Rob Skipworth, Kevin Hsu, Hongfei Li, Mo Shen, Jonathan Ting, Ahmed Ismail, Keith Osayande, Jin Xu
Midtown Buzz
Midtown Buzz is an experiment in mobile innovation focused on engaging urban communities. It includes mobile platform and app development, open-source data curation, contextually aware environments, social navigation, developer workshops, hackathons, trials, needs assessments and the creation of a Live-Work-Play "Laboratory" for exploring the potential of media technologies in creating a climate for innovation.
Be sure to check out the innovative Buzz projects, such as Storyoke and Auggy! Please visit www.midtownbuzz.org for more information.
Lab: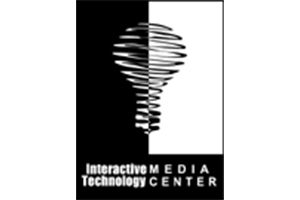 We are a team of interactive media experts that includes computer scientists, electrical engineers, and graphic artists. IMTC is a multimedia research center at the The Georgia Institute of Technology. IMTC has grown and adapted to meet the needs of business and industry in the USA and abroad by developing and using multimedia technology for enhancement of their core business. IMTC's mission is to assist companies in developing advanced multimedia systems while educating students in multimedia technologies and techniques.
The center also works closely with faculty in a number of other units at Georgia Tech and with numerous other organizations that share and support multimedia technology. For example, IMTC collaborates with The Georgia Center for Advanced Telecommunications Technology, a joint research effort that includes Georgia Tech, Emory University, the Medical College of Georgia, Georgia State University, and The University of Georgia.
http://www.imtc.gatech.edu