Students:
Phillip Roberts, John Crisp, Mehmet Ordu
Alone in a strange and dark forest, you find a lantern, your sole source of light and comfort. But soon you are joined by two characters, and each makes a compelling argument as to why you should give the lantern to them. Who do you trust? You decide!
This virtual reality experience places you at the penultimate moment of Cartoon Network's Emmy-award winning "Over the Garden Wall" mini-series.
Lab: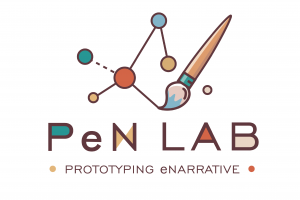 The Prototyping eNarrative Lab (PeN Lab) at Georgia Tech applies digital information design and interaction design principles to digital storytelling to create more complex and expressive narratives, focusing on emerging platforms like experimental television, virtual reality, and augmented reality, and on the intersection of storytelling with game design and simulation design.