Faculty:
Maribeth Gandy, Peter Presti, Scott Robertson, Clint Zeagler, Brian Jones, Jeff Wilson, Jeremy Johnson, Laura Levy
We will be showcasing a variety of projects that highlight our applied research and development at the intersections of wearable computing, machine learning, smart textiles, internet of things, virtual/augmented reality, health and wellness, games with a purpose, educational technologies, assistive technology, the future of work, the smart city and smart home, and the arts.
Lab: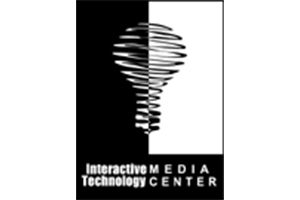 We are a team of interactive media experts that includes computer scientists, electrical engineers, and graphic artists. IMTC is a multimedia research center at the The Georgia Institute of Technology. IMTC has grown and adapted to meet the needs of business and industry in the USA and abroad by developing and using multimedia technology for enhancement of their core business. IMTC's mission is to assist companies in developing advanced multimedia systems while educating students in multimedia technologies and techniques.
The center also works closely with faculty in a number of other units at Georgia Tech and with numerous other organizations that share and support multimedia technology. For example, IMTC collaborates with The Georgia Center for Advanced Telecommunications Technology, a joint research effort that includes Georgia Tech, Emory University, the Medical College of Georgia, Georgia State University, and The University of Georgia.
http://www.imtc.gatech.edu