Faculty:
Jon A. Sanford M.Arch, Subhrajit Guhathakurta PhD, Gordon Zhang PhD, Sarah Melgen
Students:
Abbinayaa Subramanian, Yilin Elaine Liu, Andrea Sherman, Bhanu Verma, Shambhavi Mahajan,
This project will bring together the static (e.g., sidewalk condition, street networks, characteristics of land use) and dynamic (e.g., traffic volumes, weather, and light quality) characteristics of the environment that are monitored close to real-time into one decision support system for route planning. The evidence-based app will enhance community mobility by providing up-to-date information about the critical environmental attributes that could affect community mobility and allowing the user to provide information about their own abilities and personal preferences to determine a route that optimizes those preferences. Having such a tool can support successful aging through maintaining community mobility even as functional limitations result in new and pervasive environmental barriers. The long-term goal is to refine and expand the app to provide broader applicability to a wider range of users.
Lab: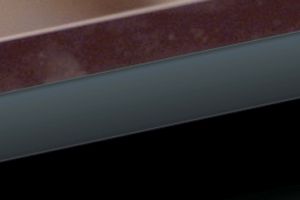 CATEA, the Center for Assistive Technology and Environmental Access, is a multidisciplinary research center devoted to enhancing the lives of people with all levels of ability. Rather than focusing on disability, seeing people as "disabled," we believe that the limitations of current technologies and the design of the built environment account for an individual's inability to perform activities and participate in society. We seek to minimize those limitations through applied research and the development of assistive and universally designed technologies.
CATEA's research interests fall under four laboratories:
Accessible Education Lab, focusing on how inclusive designs and assistive technology can make education more accessible to students with disabilities.
Accessible Workplace Lab, focusing on new workplace technologies and strategies that maximize independence and participation of people with disabilities in the workplace.
Enabling Environments Lab, focusing on identifying barriers to participation of people with and without functional limitations and developing enabling designs and technologies to overcome those barriers.
Assistive Technology Evaluation Lab, focusing on accommodations and modifications for people with disabilities and seniors at home, at work, and at school.