A majority of individuals diagnosed with multiple sclerosis (MS) experience a significant decline in their abilities due to the progression of MS after five years post-diagnosis. Following this period, they need to learn how to cope with the functional limitations caused by the disease and how to age with MS. They must manage effects of the disease on their lives on a daily basis. Self-management activities can help with this challenge.
MS Assistant is a health and wellness self-management app that assists individuals aging with MS to understand their disease by monitoring all the factors that possibly contribute to the symptoms and keeping track of the changes and what causes them in order to identify triggers and patterns. All that data is available to their healthcare providers with the alerts sent to them in a case of emergency or a special need. In addition, the app integrates storing all the relevant health and wellness data in one place, communicating with other individuals with MS to get the information and support from others who understand what they are going through, setting up the goals and finding the needed MS-related information, playing the games to improve their cognition and balance, remote health monitoring, and calling emergency contacts. This evidence-based app provides their users with the complete health and wellness picture based on its input data, and a way to self-manage MS. It presents a holistic and comprehensive self-management tool for its end-users. The long-term goal is to develop the version of this app for the healthcare providers, caregivers, and family members, and to apply this self-management tool to other chronic diseases.
Lab: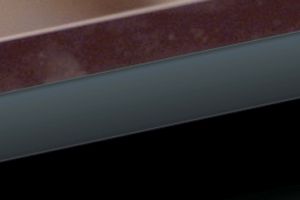 CATEA, the Center for Assistive Technology and Environmental Access, is a multidisciplinary research center devoted to enhancing the lives of people with all levels of ability. Rather than focusing on disability, seeing people as "disabled," we believe that the limitations of current technologies and the design of the built environment account for an individual's inability to perform activities and participate in society. We seek to minimize those limitations through applied research and the development of assistive and universally designed technologies.
CATEA's research interests fall under four laboratories:
Accessible Education Lab, focusing on how inclusive designs and assistive technology can make education more accessible to students with disabilities.
Accessible Workplace Lab, focusing on new workplace technologies and strategies that maximize independence and participation of people with disabilities in the workplace.
Enabling Environments Lab, focusing on identifying barriers to participation of people with and without functional limitations and developing enabling designs and technologies to overcome those barriers.
Assistive Technology Evaluation Lab, focusing on accommodations and modifications for people with disabilities and seniors at home, at work, and at school.