Faculty:
Jiten Chhabra, Rob Solomon
Juvenile idiopathic arthritis (JIA) is the most common cause of chronic childhood arthritis, affecting 1 in 1000 children. Patients accurately reporting the number of joints with pain, swelling and limited mobility, and global assessment of their disease, is vital for assessment of affected joints, accurate diagnosis, decision making and management by providers, evaluation of effectiveness of intervention, change or escalate therapy based on the American College of Rheumatology guidelines, outcomes and comparative effectiveness studies and many disease activity scoring systems.
We have developed an IOS application to capture joint health information and disease progression with a focus on using game design to promote patient engagement.
This project was supported by funding from the 2013-2014 center Grant from Institute for People and Technology (IPAT), cosponsored Children's Healthcare of Atlanta, Emory Department of Pediatrics and Georgia Institute of Technology
Lab: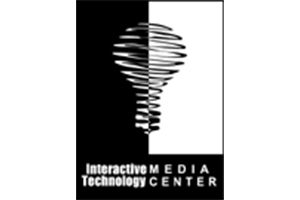 We are a team of interactive media experts that includes computer scientists, electrical engineers, and graphic artists. IMTC is a multimedia research center at the The Georgia Institute of Technology. IMTC has grown and adapted to meet the needs of business and industry in the USA and abroad by developing and using multimedia technology for enhancement of their core business. IMTC's mission is to assist companies in developing advanced multimedia systems while educating students in multimedia technologies and techniques.
The center also works closely with faculty in a number of other units at Georgia Tech and with numerous other organizations that share and support multimedia technology. For example, IMTC collaborates with The Georgia Center for Advanced Telecommunications Technology, a joint research effort that includes Georgia Tech, Emory University, the Medical College of Georgia, Georgia State University, and The University of Georgia.
http://www.imtc.gatech.edu