Faculty:
Vrinda Nandan, Spencer Rugaber, Ashok Goel
Students:
Sungeun An, Scott Bunin, Stephen Buckley, Kenny Eaton, Andrew Hornback, John Kos, Sareen Zhang
Self-directed online learning is becoming increasingly prevalent. We describe a study on the use of an online laboratory for self-directed learning through the construction and simulation of conceptual models of ecological systems. We analyzed the modeling behaviors of 315 learners and 822 instances of learner-generated models using a sequential pattern mining technique. We found three types of learner behaviors: observation, construction, and exploration. We found that while the observation behavior was most common, exploration led to models of higher quality.
Lab: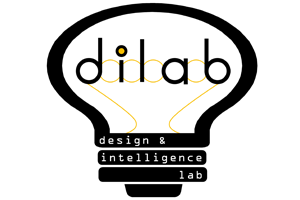 Faculty:
Ashok Goel, Keith McGreggor, Spencer Rugaber
Students:
Tesca Fitzgerald, David Joyner, Rochelle Lobo, Bryan Wiltgen, Gongbo Zhang
The Design & Intelligence Laboratory conducts research into human-centered artificial intelligence and computational cognitive science, with a focus on computational creativity. Current projects explore analogical reasoning in biologically inspired design, visual reasoning on intelligence tests, meta-reasoning in game-playing software agents, and learning about ecological and biological systems in science education.