Social Participation and Navigation (SPAN) is an intervention that integrates mobile app-based training and "peer coach" support around key aspects of social participation, including social communication and problem-solving skills, identification and remediation of barriers to participation, and establishment of social connections with others.
SPAN will focus on social participation as our core outcome, working with teens with TBI to identify and prioritize their own social participation goals and supports and barriers to participation, and teach strategies that teens can use to achieve their participation goals. Training of peer coaches and use of smartphone and web-based technology ensures that teens with TBI are directly supported in everyday life (school, community, and work), according to their own preferences and schedules, rather than in clinical settings where opportunities for social participation are limited.
This project is a collaboration with Cincinatti Children's Hospital Medical Center, Tufts University, University of Wisconsin-Madison and Children's Health Care of Atlanta.
Lab: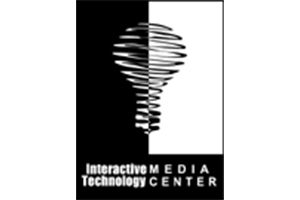 We are a team of interactive media experts that includes computer scientists, electrical engineers, and graphic artists. IMTC is a multimedia research center at the The Georgia Institute of Technology. IMTC has grown and adapted to meet the needs of business and industry in the USA and abroad by developing and using multimedia technology for enhancement of their core business. IMTC's mission is to assist companies in developing advanced multimedia systems while educating students in multimedia technologies and techniques.
The center also works closely with faculty in a number of other units at Georgia Tech and with numerous other organizations that share and support multimedia technology. For example, IMTC collaborates with The Georgia Center for Advanced Telecommunications Technology, a joint research effort that includes Georgia Tech, Emory University, the Medical College of Georgia, Georgia State University, and The University of Georgia.
http://www.imtc.gatech.edu