Students:
Kyeungbum Kim, Vi Nguyen, Chris Purdy, Ziyin Zhang
Star Wars Escape is an escape room experience that an in a morally-challenging twist. Interactors first start off in a sci-fi-themed jail cell with a potential friend to be found -- or built. Upon escaping the cell, interactors are put in a difficult situation: do they escape impending danger at the cost of leaving a friend behind? Design questions to be answered via this experience are whether it's possible to create compassion for a VR-character and whether people interact with virtual objects similarly to how they would in real life? In terms of technologies, we are using Oculus and developing the experience with Unity.
Lab: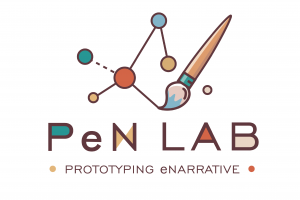 The Prototyping eNarrative Lab (PeN Lab) at Georgia Tech applies digital information design and interaction design principles to digital storytelling to create more complex and expressive narratives, focusing on emerging platforms like experimental television, virtual reality, and augmented reality, and on the intersection of storytelling with game design and simulation design.