Faculty:
Jay David Bolter, Nassim Jafarinaimi
Can locative media (Augmented and Mixed Reality, web applications, and social networking) serve as a platform for preservation of cultural heritage, informal education, and civic engagement?
This is the question at the heart of the Auburn Avenue Research Project, a project that brings together researchers from a variety of disciplines – including media theory, design studies, and human-computer interaction – to engage the above question in theory and practice. Through the creation of a tiered media strategy, the Auburn Avenue Research Project takes advantage of real-world development project (e.g., new physical signage, streetcar) and potentials of digital technology to raise awareness of Auburn Avenue's history an future trajectory, to increase the number of visitors to the neighborhood, and to support community preservation and revitalization efforts. Project objectives include:
To explore the usage of locative media forms for their potential to increase civic engagement among visitors and residents.
To make the rich cultural heritage and history of Auburn accessible to people by integrating new and old representational media.
Lab: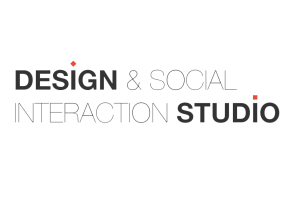 Students:
Aditya Anupam, Sylvia Janicki
Design and Social Justice Studio brings an interdisciplinary group of faculty and students together to examine the experiential and participatory dimensions of digital media and their relationship to establishing and supporting democratic forms of social interaction. Research at the studio spans both theoretical inquiry and experimental design, situated at the intersection of Design, the Humanities, and Human Computer Interaction. We design and investigate a variety of design products and services (e.g., locative media, visualizations and mapping, policy media, social and educational media) drawing on a range of design methods and strategies, most notably participatory and co-design methods, ethnographic methods, and experimental designs.
Projects are often in collaboration with other units on campus, other schools, as well as local non-profit organizations. Among current collaborators are Schools of Public Policy and Electrical Engineering at Georgia Tech; the iSchool at the University of British Columbia; Mayo Clinic; and local organizations such as Marcus Autism Center, Children's Healthcare of Atlanta, Fulton County Department of Health, and Central Atlanta Progress.