Faculty:
Ashok Goel, David Joyner, Spencer Rugaber
Students:
Aditi Dutta, Rohit Mujumdar, Shravani Sistia
We have developed an AI-powered socio-technical system for making online learning in higher education more
accessible, affordable and achievable. In particular, we have developed three novel and intertwined AI technologies:
Jill Watson Q&A, a learning Q&A system for answering questions based on course documents.
Jill Watson SA, a virtual social agent that promotes online interactions and community building. 
Jill Watson Agent Smith, a web based tool that enables course creators with no knowledge of AI to create custom Q&A agents.
The results are positive:  (ii)
Jill Watson Q&A has been used in over 12 online course and saved teachers 100's of hours.
Jill Q&A and Jill Watson SA promote learner engagement, interaction, and community.
Agent Smith helps generate Jill Watson Q&A for a new syllabus within ~25 hours.
Put together, these innovative technologies help make online learning simultaneously more accessible (by making materials
available online), affordable (by saving teachers' time), and achievable (by providing learning assistance and fostering student
engagement).
Lab: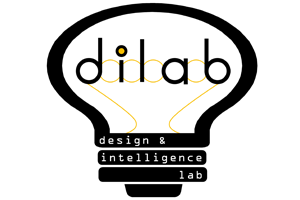 Faculty:
Ashok Goel, Keith McGreggor, Spencer Rugaber
Students:
Tesca Fitzgerald, David Joyner, Rochelle Lobo, Bryan Wiltgen, Gongbo Zhang
The Design & Intelligence Laboratory conducts research into human-centered artificial intelligence and computational cognitive science, with a focus on computational creativity. Current projects explore analogical reasoning in biologically inspired design, visual reasoning on intelligence tests, meta-reasoning in game-playing software agents, and learning about ecological and biological systems in science education.