Students:
Dillian Eversman, Lauren Schaffer, Mithila Tople, Timothy Major
Universe United is a second screen experience designed to bring transparency to transmedia storytelling, focused on connections between storytelling conventions such as items, characters, events, and locations. With this approach, we hope to enlighten both newcomers and veterans of a particular cinematic and/or television universe.
Lab: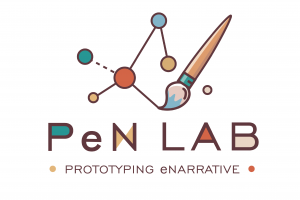 The Prototyping eNarrative Lab (PeN Lab) at Georgia Tech applies digital information design and interaction design principles to digital storytelling to create more complex and expressive narratives, focusing on emerging platforms like experimental television, virtual reality, and augmented reality, and on the intersection of storytelling with game design and simulation design.