Students:
Akhil Mohanan Mavilakandy
In existing platforms such as Udacity or Coursera, students watch their lecture videos and take tests, all independently. There is very little sense of connectedness between students and faculty. Research has shown us that having a collaborative learning environment where peers learn together is far superior in terms of the speed, depth and extent of learning. MOOCs today lack engagement and collaboration between students with their peers and faculty. Our project is trying to tackle this problem.
Lab: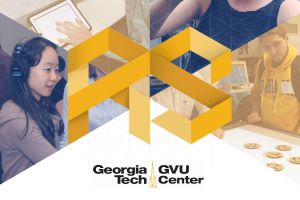 Any research projects that don't have a permanent lab affiliation with GVU and are participating in the GVU Center Research Showcase will display their projects here. These projects are by researchers who are partnering with GVU to showcase their work in people-centered computing or using computing technology to solve scientific, social and technical challenges.
Faculty can request at any time to have their lab listed on the GVU website by emailing gvu@cc.gatech.edu.