Faculty:
Jiten Chhabra, Jeremy Johnson, Scott Gilliland, Peter Presti
Sensiotec, an ATDC startup, has developed Virtual Medical Assistant, the world's first FDA-cleared, truly remote, totally non-contact, real-time cardiorespiratory and patient motion monitor ' an invisible, non-wearable, contact-free system that provides scalable, high value, low cost, location-agnostic patient care. VMA measures heart and lung function as well as body movement, streaming critical spot and trend data to a nurse' station, tablet device, or smartphone ' all without electrodes, sensors or pads ever touching the patient directly or indirectly, thereby providing convenience, comfort, and compliance. A key aspect of the technology platform is proprietary sensor technology that resides within a thin sensor panel. The panel simply slides under the mattress, bed or chair, providing convenience, comfort, and compliance with no electrodes or leads attached to, or anything required of, the patient. The Virtual Medical Assistant Workstation application was developed at the Interactive Media Technology Center.
Lab: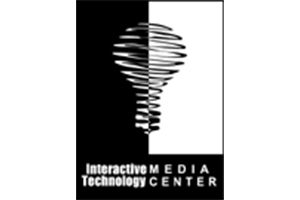 We are a team of interactive media experts that includes computer scientists, electrical engineers, and graphic artists. IMTC is a multimedia research center at the The Georgia Institute of Technology. IMTC has grown and adapted to meet the needs of business and industry in the USA and abroad by developing and using multimedia technology for enhancement of their core business. IMTC's mission is to assist companies in developing advanced multimedia systems while educating students in multimedia technologies and techniques.
The center also works closely with faculty in a number of other units at Georgia Tech and with numerous other organizations that share and support multimedia technology. For example, IMTC collaborates with The Georgia Center for Advanced Telecommunications Technology, a joint research effort that includes Georgia Tech, Emory University, the Medical College of Georgia, Georgia State University, and The University of Georgia.
http://www.imtc.gatech.edu