Students:
Undergraduate: William Gao, Cooper Link, Ben Flamm
The Aware Home, an Institute for People and Technology (IPaT) Living Lab, provides an authentic home environment in which to conduct research in the areas of health and well-being, connected home, home security and resource management, and the future of digital media and entertainment at home.
Common uses of the home include:
innovating the next home technology,
performing human subject studies of our research in a controlled environment,
testing installation of solutions before deploying into peoples, actual homes, such as those individuals enrolled in HomeLab.
Since 1998, Georgia Tech researchers have utilized the facility for multidisciplinary exploration of emerging technologies and services based in the home. Faculty and students utilizing the home have focused their efforts on solving problems of significant social and economic impact. Core to that research and teaching is an understanding of individual needs; how individuals perceive and interact with different devices; and how different technologies and devices are accepted by individuals in their homes and lives.
Related Living Lab resources include an apartment on loan at Wesley Woods Towers independent living facility (in partnership with Emory University), and the HomeLab (with multiple individuals 50 and older willing to participate in research and evaluate products in their homes). We will provide an opportunity to peer virtually into the Aware Home across campus, as well as a sampling of projects associated with the Aware Home Research Initiative and HomeLab.
Lab: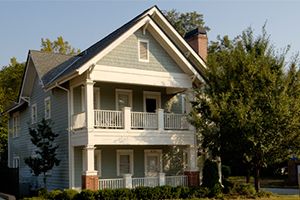 Students:
Graduate: Nandita Gupta, Avinandan Basu; Undergraduate: Mitchell Philipp, Victor Perez
Generally, people spend a good amount of time in their home performing everyday activities like: sleeping, eating, cooking, relaxing, entertaining, and so on; thus, it comes as no surprise that the home plays a key role in our health, lifestyle, and well-being. The Aware Home Research Initiative (AHRI) at Georgia Institute of Technology is an interdisciplinary research endeavor aimed at addressing the fundamental technical, design, and social challenges for people in a home setting. Central to this research is the Aware Home, a 3-story, 5040 square foot facility designed to facilitate research, while providing an authentic home environment. Research domains include: 1. Health and Well-being, 2. Sustainability, 3. Entertainment, 4. Connected Living / Home Management.