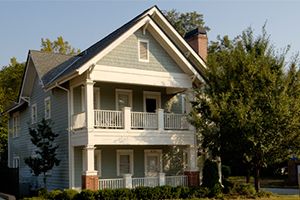 Students:
Graduate: Adviti Atluri, Avery Ao; Undergraduate: Ana Herrera, Aditya Kabu, Matthew Perry, Shayar Shah
Generally, people spend a good amount of time in their home performing everyday activities like: sleeping, eating, cooking, relaxing, entertaining, and so on; thus, it comes as no surprise that the home plays a key role in our health, lifestyle, and well-being. The Aware Home Research Initiative (AHRI) at Georgia Institute of Technology is an interdisciplinary research endeavor aimed at addressing the fundamental technical, design, and social challenges for people in a home setting. Central to this research is the Aware Home, a 3-story, 5040 square foot facility designed to facilitate research, while providing an authentic home environment. Research domains include: 1. Health and Well-being, 2. Sustainability, 3. Entertainment, 4. Connected Living / Home Management.
Upcoming Demos
No demos scheduled at this time.