Students:
Hank Blumenthal, Yan Xu, Richard Shemaka
<b><u>TRANSMEDIA STORYSCAPE</b></u>
<br>
<DD>The story of The Ghost Club is bigger than just a feature film – it inhabits a complex world with a deep history and mythology that</DD> engages its audience members, inviting them into the Ghost Club storyscape. The concept of the Club, its team members, and the reality and rules of this world are introduced through a variety of non-traditional media channels – web series, social networks, online games, augmented reality mobile applications, and more. The Ghost Club transmedia storyscape generates a cohesive alternate reality that engages fans, encouraging them to discover, explore, and even participate in the world of ghosts and hunters.
<br>
<font size=+1><u><b>Storyscape components include:</u></b></font>
<br>
<LI><b>THE GHOST CLUB WEBISODES</b> introduce viewers to the team and the show, and highlight story elements only hinted at in the <DD>feature film – including Noreen being a reporter who is secretly investigating the Club.</DD>
<LI><b>TEAM FACEBOOK PROFILES & TWITTER FEEDS</b> are where The Ghost Club team members post and tweet about the other <DD> investigations taking place during their final season. This establishes the rules of the show, the personalities of the investigators, and expands on team member relationships only hinted at during the feature film – such as Austin and Caitlin's flirtations.</DD>
<LI><b>THE GHOST CLUB WEBSITE</b> serves as the "official" site for The Ghost Club, including the club genealogy, current team member <DD> bios, findings from past investigations, ghost tech diagrams, investigative techniques, and how-to tips.</DD>
<LI><b>GHOST-PEDIA</b> is a wiki allowing fans and amateur investigators to enter information about hauntings, ghosts, and investigation <DD> techniques.</DD>
<LI><b>THE GHOST CLUB AUGMENTED REALITY APP: GHOST vs. CLUB</b> is a mobile game that allows our viewers to either become <DD>ghost hunters and search for geo-tagged spirits or to become spiritualists who summon ghosts for the hunters to find.</DD>
<LI><b>THE GHOST CLUB FLASH GAMES</b> are a variety of online games that let fans try their hand at investigating ghosts. The flash games <DD> introduce the different techniques and equipment of ghost hunting.</DD>
Lab: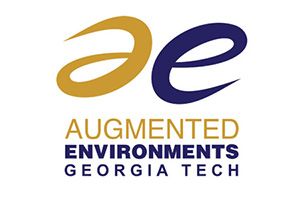 Faculty:
Jay Bolter, Blair MacIntyre
Students:
Jisu Park, So-youn Jang, Hector Fan, Watson Hartsoe, Mudra Nagda, Namit Kapoor
Lab activities focus on understanding how to build interactive computing environments that directly augment a user's senses with computer-generated material. Researchers are interested in augmenting the user's perception, and place particular emphasis on the interaction between the users and their environment.