Faculty:
Jay Bolter, Blair MacIntyre, Maria Engberg
This project explores the concept of hyperspatial navigation by using the WebXR prototype RealityMedia. The system allows a VR headset user to navigate between the 2D website and immersive 3D spaces on their web browser by traversing the hyperlinks on both 2D and 3D displays. To understand the users' mental models and perceptual and cognitive processes involved in hyperspatial navigation, we logged their activity and conducted semi-structured interviews. We identified three patterns in the users' perception of the relationship between the 2D and 3D spaces that we identify as: 3D and 2D, 3D in 2D, and 2D in 3D. We discuss the implication of these results and offer suggestions about how hyperspatial navigation could be better supported in information spaces.
Lab: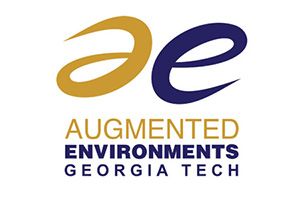 Faculty:
Jay Bolter, Blair MacIntyre
Students:
Jisu Park, So-youn Jang, Hector Fan, Watson Hartsoe, Mudra Nagda, Namit Kapoor
Lab activities focus on understanding how to build interactive computing environments that directly augment a user's senses with computer-generated material. Researchers are interested in augmenting the user's perception, and place particular emphasis on the interaction between the users and their environment.